Git Along, Little Dogies: 11 Winning Western Pets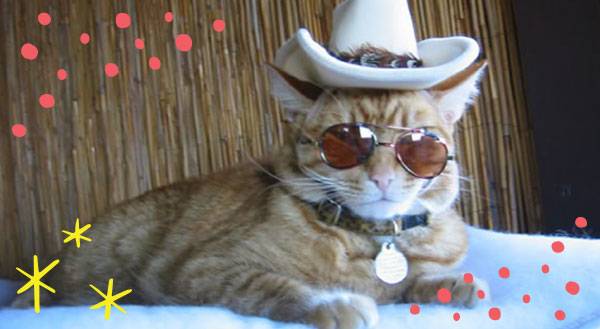 Everyone loves a good western, including your pets! So saddle up to these 11 animals that may have watched Once Upon a Time in the West a few too many times.
1. Buddy and Clyde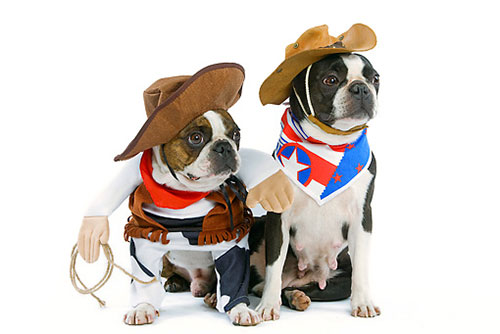 This crate ain't big enough for the two of us!
2. High-Falutin' Feline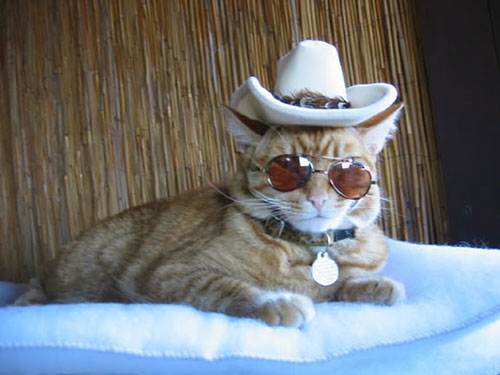 There's a new sheriff in town... and his name is Mr. Fluffikins.
3. Fireside Friskies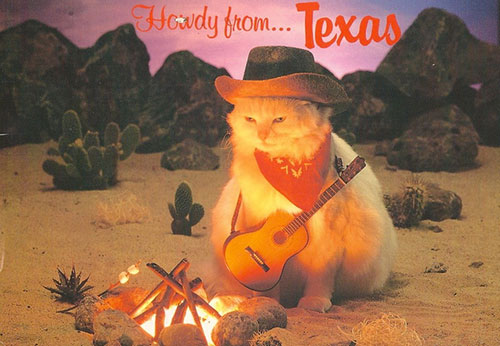 "Gather 'round while I sing you the Ballad of Kitty Crockett."
4. Ranger Ruff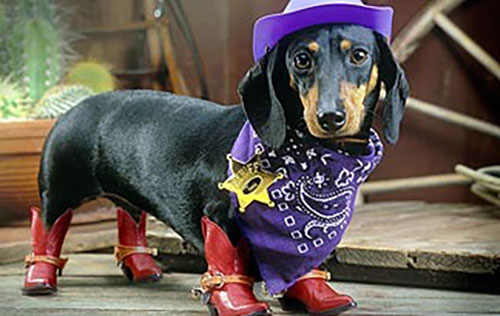 "Put your paws in the air! (And dance like you just don't care!)"
5. Rodent on the Run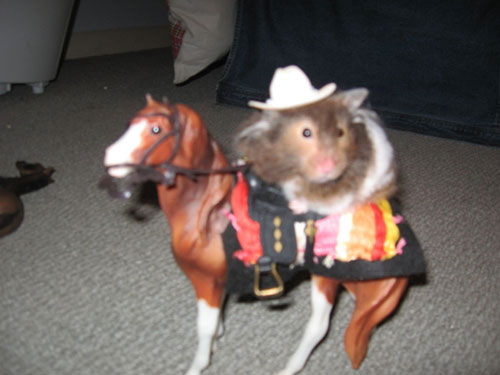 Known for smuggling apple slices, this guinea's getting outta dodge in the nick of time!
6. Bird Cassidy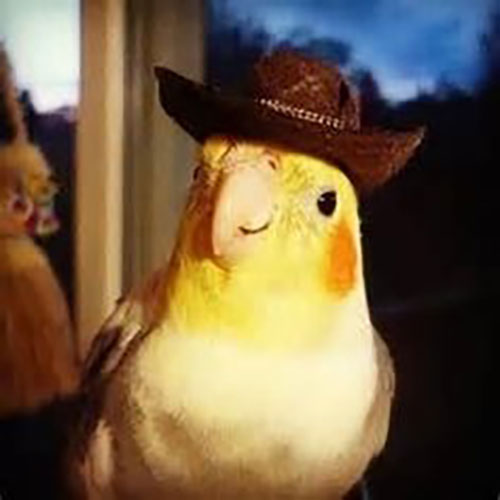 He evaded the claws of the Sundance Kitty.
7. Well I'll Be Hog-Tied!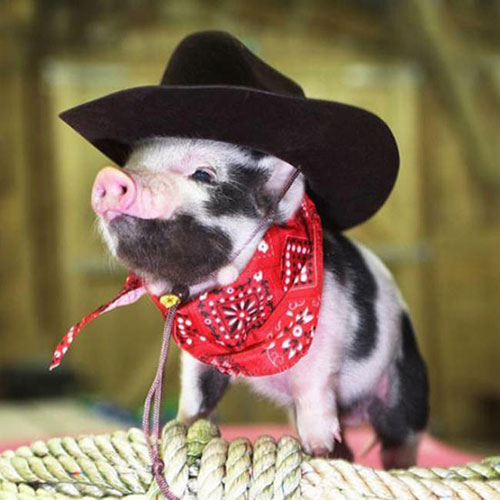 Careful – this piggy will throw you right in the pokey!
8. Western Weasel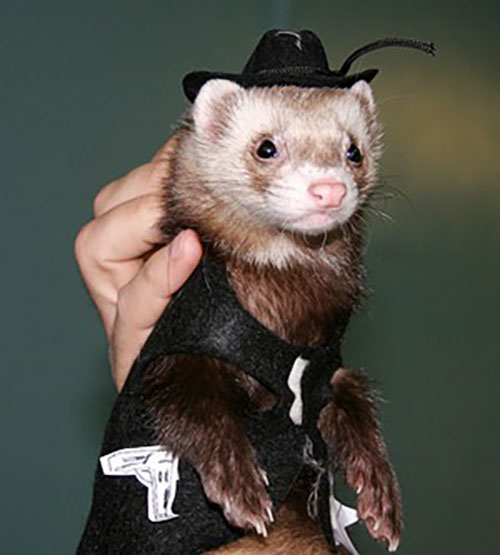 Wetting his whistle and sleeping till High Noon.
9. Marshal Mutt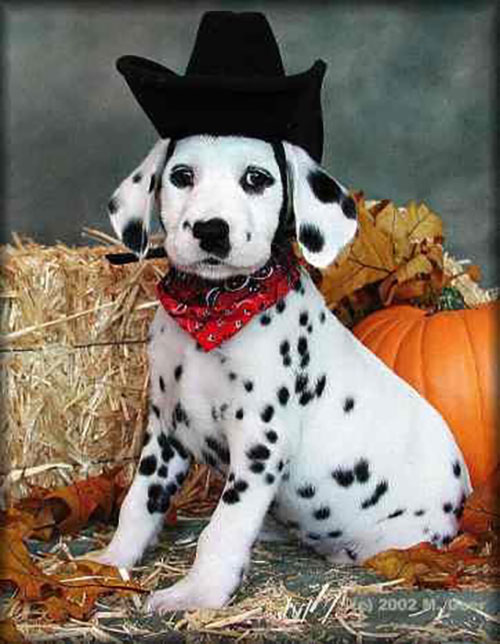 Saving the town from outlaws AND the mailman.
10. Sheriff Spikes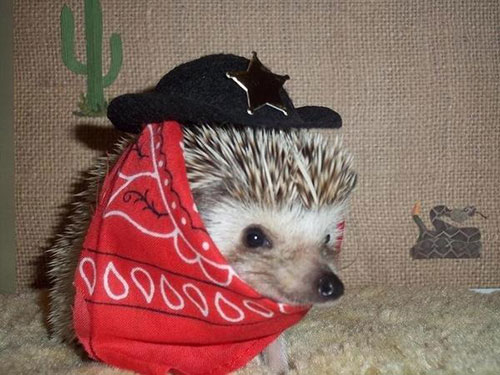 Stop or I'll shoot... you an adorable look.
11. Telling Tall TAILS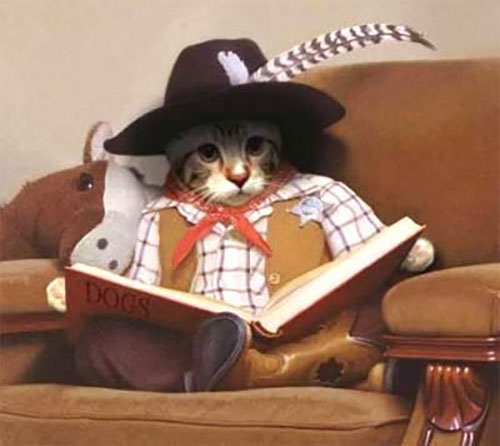 "Let me tell you the story of Billy the Kit."
Whether your pet is an outlaw or a hero, or maybe somewhere in between, one thing's for certain...there are a million ways to dress him or her up for the west.
Image Attributions: