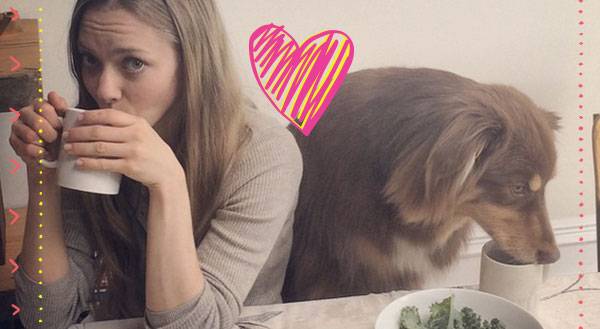 Stars, they're just like us! (In that they CANNOT resist taking selfies with adorable pets. #Pelfies, if you will.)
We've scoured the deep dark recesses of Instagram to find you the greatest celebrity pet selfies in existence.
1. Ed Sheeran and Kitten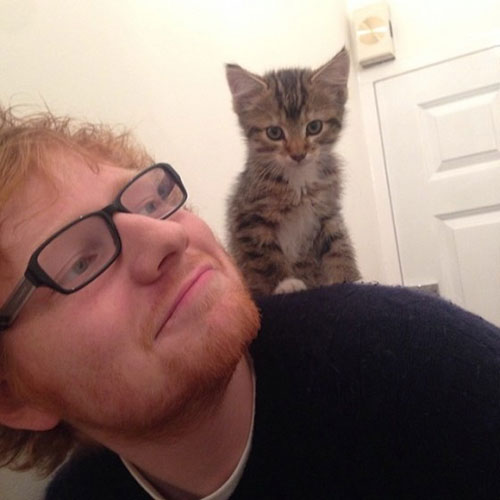 Remember when pirates used to limp around with a parrot on their shoulder? Hearthrob Ed Sheeran shows that the future of pirate fashion is all about adorable kittens.
2. Miley Cyrus and Piglet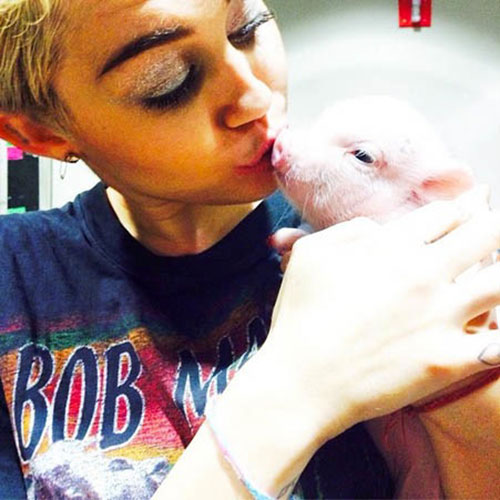 Is there anything that makes you more "Smiley" than this pic of Miley Cyrus and Bubba Sue, her pig?
3. Lena Dunham and Shaggy Dog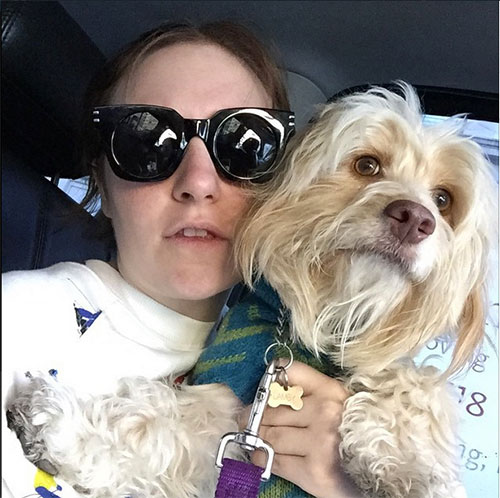 In the next season of Girls, Lena's dog, Lamby, is going to have a show stopping scene where she chomps down on a doggie cupcake in the bath. Hold the chocolate.
4. Joe Jonas and Dog Doppelganger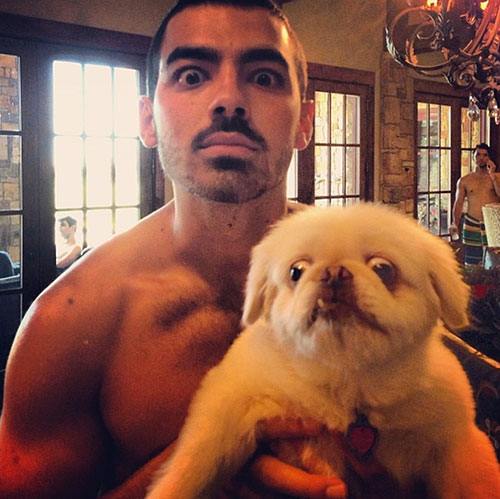 Forget about those other Jonas brothers, we're all about this googly-eyed fur ball.
5. Cara Delevingne and Bunny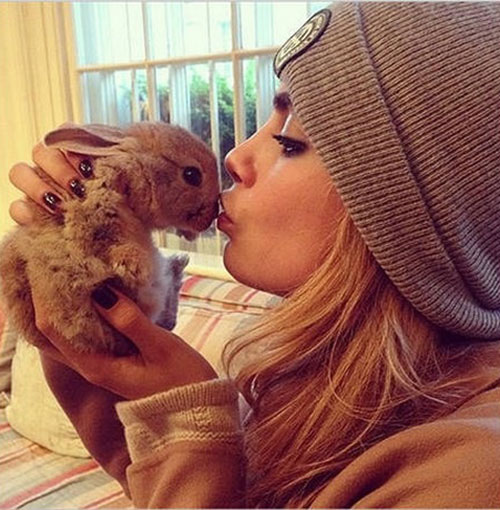 This rabbit is named Cecil B. Demille. We're assuming the "B" stands for bunny.
6. Kerry Washington and Cuddle Buddy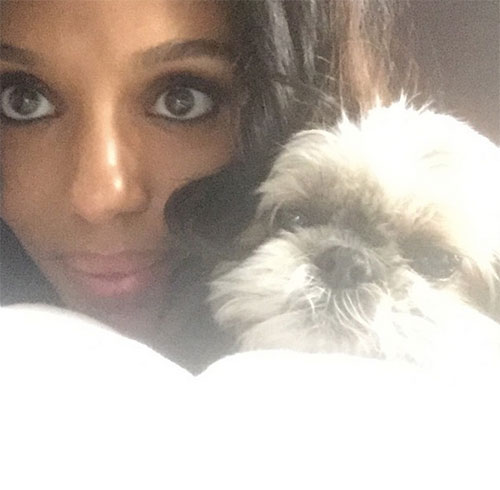 It's a "Scandal" how adorable Kerry Washington's dog is.
7. Amanda Seyfried and Canine Dining Companion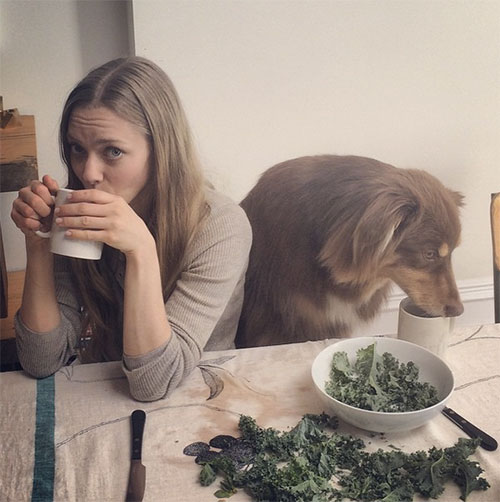 This dog isn't going anywhere near that kale.
8. Kat Dennings and Marnie the Dog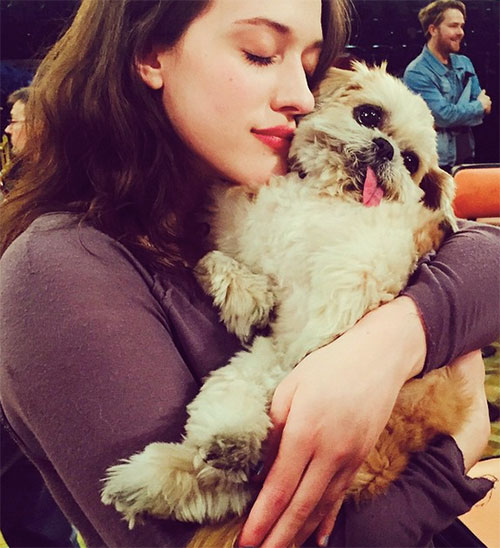 While Kat Denning's Instagram account is filled with tons of photos of cat and dogs... we're especially jealous of this cuddly pic with Marnie the dog.
9. Ian Somerhalder and Hiking Friend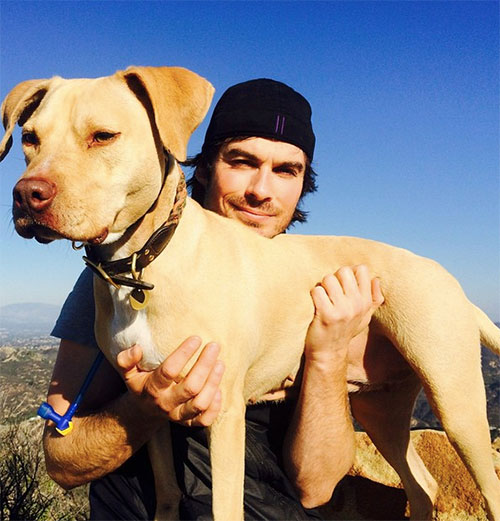 Ian Somerhalder is passionate about animals, so it's no surprise that his account is filled with attractive animals... and his attractive face.
10. Lady Gaga and her Frenchie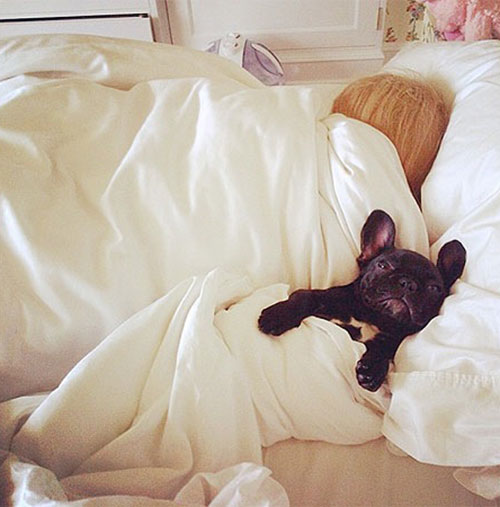 If you were forced to follow Tony Bennett all over the world, you'd be pooped too!
11. Serena Williams and Tennis Ball Fetcher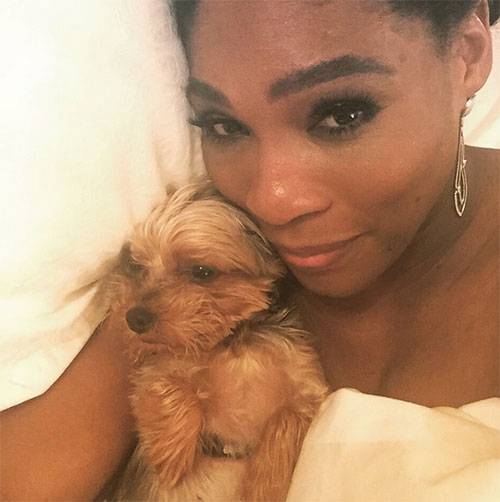 When they sleep, this pair will be dreaming of all the balls they get to chase in the morning.
12. Taylor Swift and a Very Lucky Cat

We know how obesessed Taylor is with her adorable cats!
13. Katy Perry and ALL OF THE KITTYS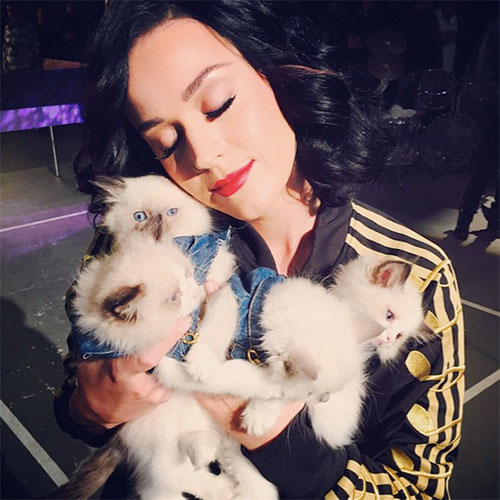 Katy Perry is flaunting her celebrity status by getting to cuddle up with an armful of denim wearing kittens. Do you think that Kitty Purry is jealous?
The next time you find yourself with an attractive animal, take out your phone and start posing for a #Pelfie!
Photo Attributions: