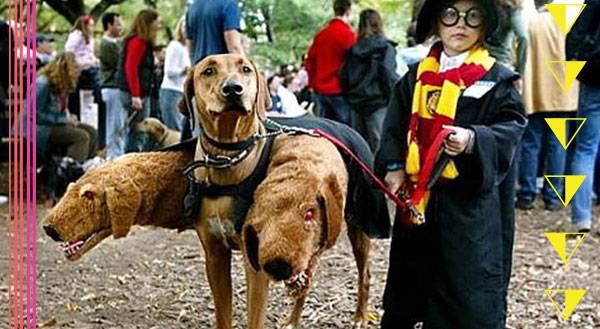 Halloween is upon us, and while your own get-up is important, nothing is more BOOtiful than a killer costume for your fabulous and freaky pet!
Here are 10 hilarious and hair-raising Halloween costume ideas for 2015:
1. Barkingjay
By Halloween, it's going to be all about The Hunger Games: Mockingjay Part 2. Doll up your own Dogniss OR Catniss for Halloween, and the odds of winning (your local pet costume competition) will be forever in your favor!
2. King of the Jungle....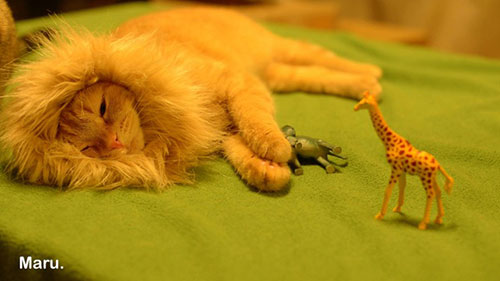 ....Or maybe just your cul-de-sac. Either way, it's good to be the King!
3. The Dark Bite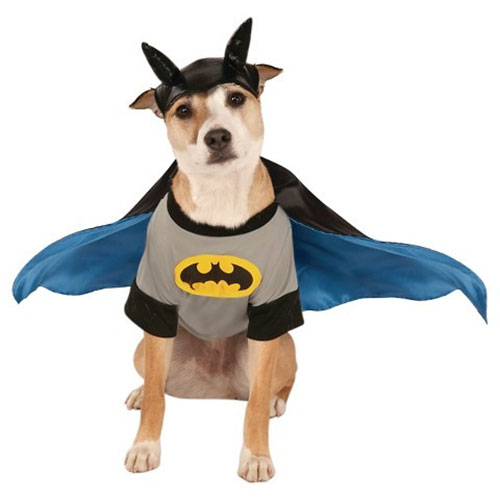 Holy Halloween, Batman! While we love every, and all, Super Pets, to us the Canine Caped Crusader always saves the day.
4. Game of Bones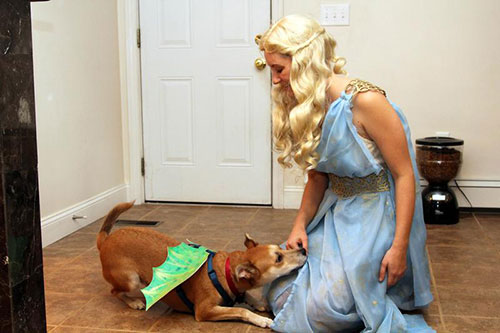 If there's one thing hotter than you dressed as Daenerys, it's bringing your doggie dragon, aka Dogon, along to smoke the costume party competition.
5. Nuthin' But a Hound Dog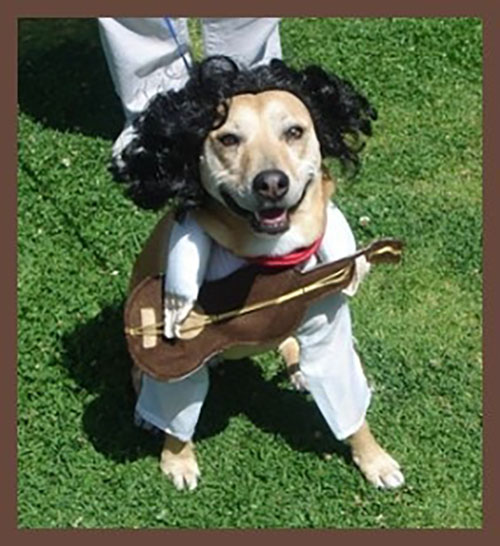 You already love him tender... love him sweet. Now give that mutt some blue suede shoes, and he'll rock Halloween around the clock!
6. Harry Barker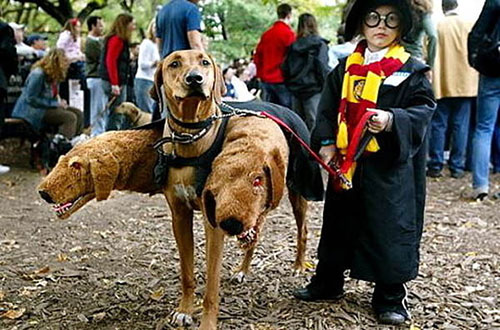 This beast is not just mythical, it's also magical. And a modern classic for the Harry Potter freak. Just call him Fluffy, and you've got the perfect disguise for your dramatic dog!
7. Meow Memes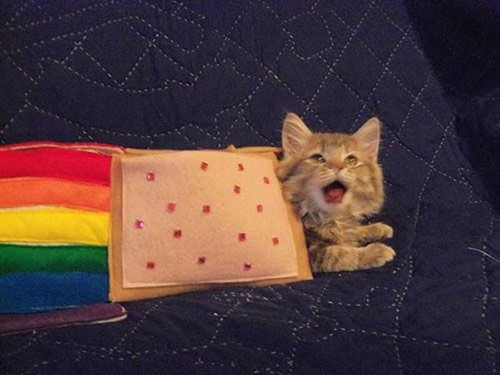 Nyan Cat, Grumpy Cat, Keyboard Cat...the meme-alicious costumes are endless if you're a cat owner. We can't say they'll be as enthused as you, but at least you'll own social media!
8. Jurassic Pet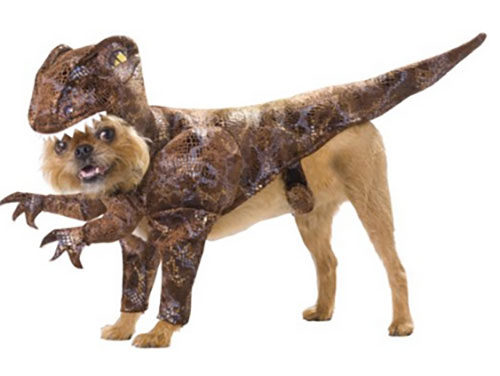 This is the perfect costume for your dino doggie if you're going as Jurassic World's Owen Grady this year. We're pretty sure that your pup will be easier to train than an actual T-Rex. (We hope.)
9. May the Fur Be With You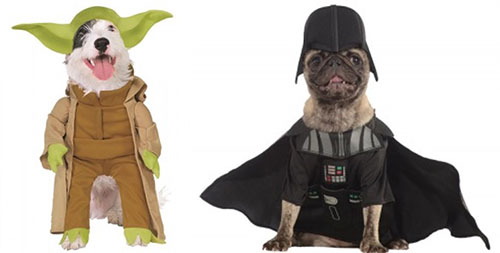 While you wait for The Force Awakens, get your pets pumped up by dressing them as your favorite Star Wars characters. Many options, there are. Very cute, they will look.
10. Classic Costume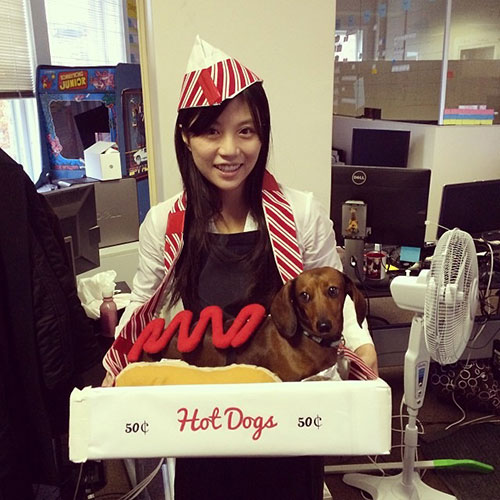 Don't worry if you don't have a Weiner dog – you can easily make your pet look good enough to eat...for Halloween obviously!
So don't be scared by DIY, or haunted by the memory of fabulous pet Halloween costumes past – now you've got lots of great ideas for Halloween 2015!
Image Attributions: