9 Times Turbo Roo the 2-Legged Chihuahua Stole Our Hearts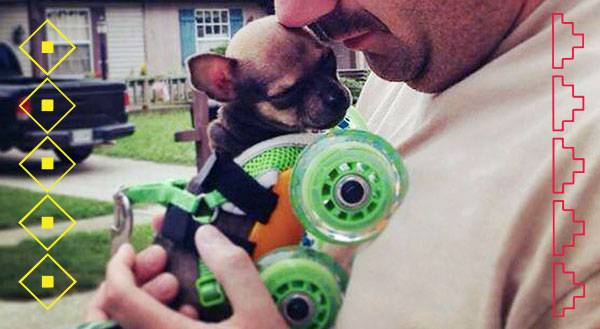 We LOVE this tiny little guy. His name is "Turbo Roo" because his owners thought he looked like a kangaroo when he stands up on his hind legs—his only legs. He was rescued as a puppy and has since been living a happy, healthy life without his front paws but with a lot of extra love, care, and special wheeled contraptions.
1. When He Was More Delicious Than a Box of Fries...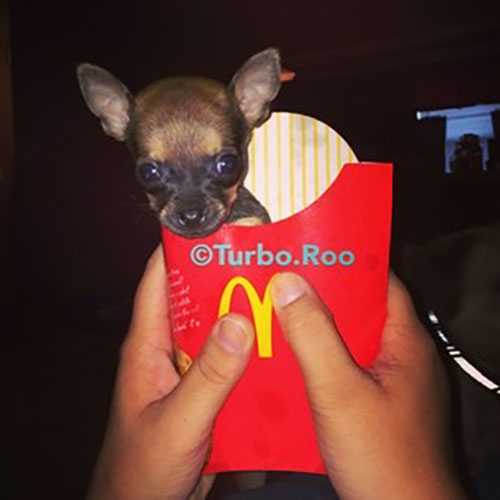 He may be small, but he's a super-sized order of love!
2. When He Was the Cutest Clean-up Crew EVER...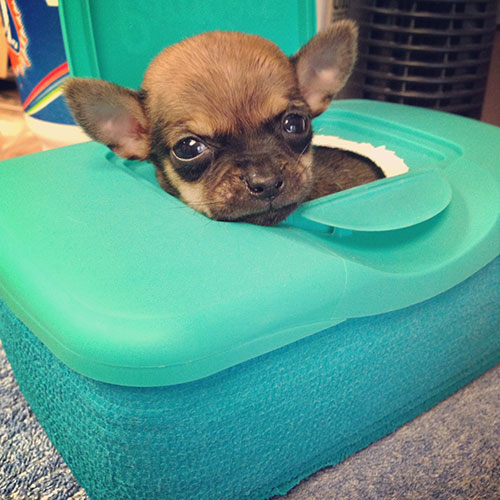 Bacteria would NEVER mess with a face like that!
3. When He's On the Go...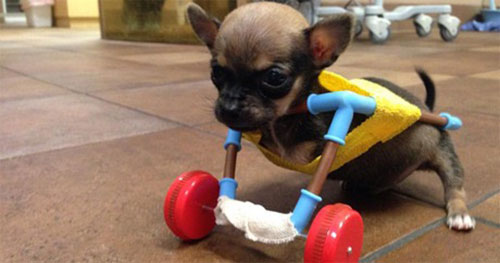 Now that's Turbo power!
4. When He Upgraded to a Stylin' Old Roller Skate...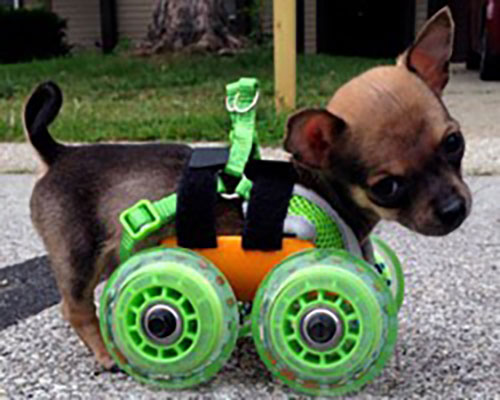 Roo's got roller boogie down to a science!
5. When He's Daddy's Little Boy...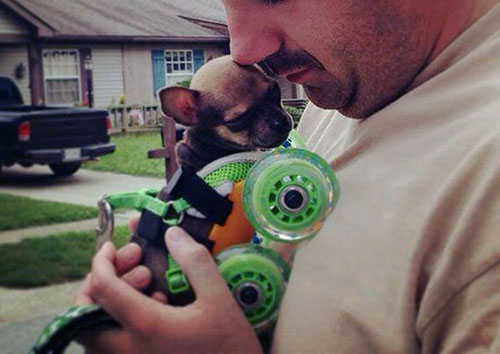 This is one of Turbo Roo's owners, Ray Hunt! There's nothing sweeter than the love between a dad and his special baby.
6. When He's Naked...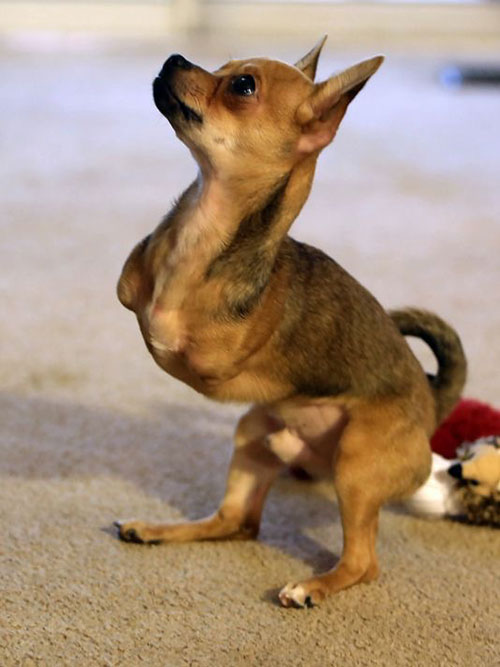 "Look Mom! No hands!"
7. When He's Super Fly....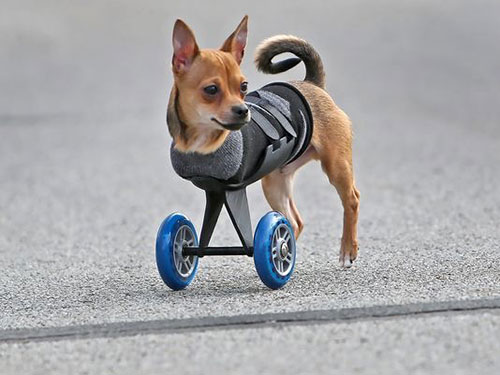 Mail delivery peeps beware: Roo is fast and furious with his Turbo rig!
8. When He's a Beach Bum....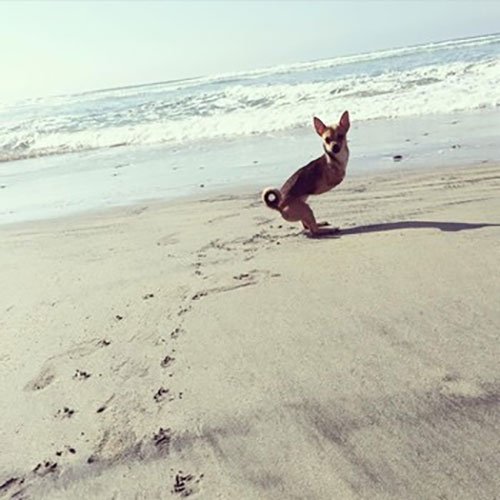 Surf's up! Look out, Kelly Slater; you might have some new competition.
9. When He's Jet Setting...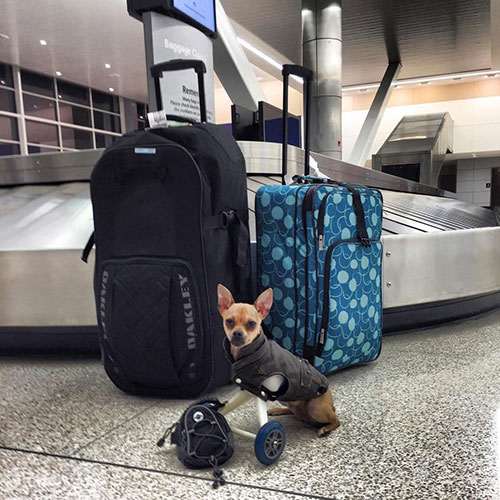 Hooray for pet-friendly airlines! Arriving safely back to his home in Speedway, Indiana.
Turbo Roo has wheeled his way straight into our hearts, not just seven times but EVERY time we see him. To keep up with Turbo Roo, visit his website.
PHOTO SOURCES: