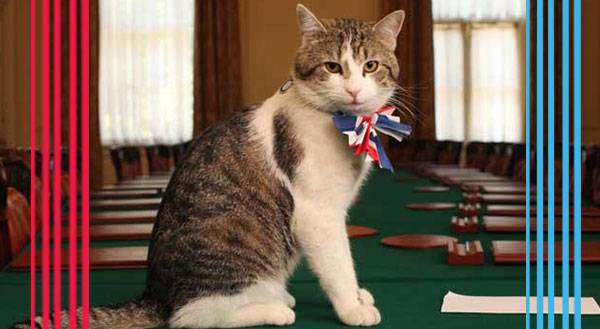 Sometimes the political landscape can get depressing, which is why it's refreshing when a lighthearted, novelty candidate comes along. While some might say Donald Trump fits that bill, others might be craving a kinder, gentler option. And who gives us that kind of warm-fuzzy better than our household pets?
Here are 9 animals that tried to change the world by running for public office.
Bosco Ramos: Mayor (Honorary), Sunol, CA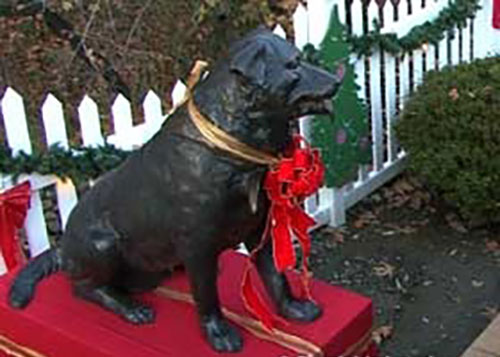 A black lab-Rottweiler mix named Bosco actually beat out two human candidates for the honorary mayorship in 1981. He served until his death in 1994, and 14 years later the town erected a statue in his honor.
Catmando: Joint Leader, Britain's Official Monster Raving Loony Party (OMRLP)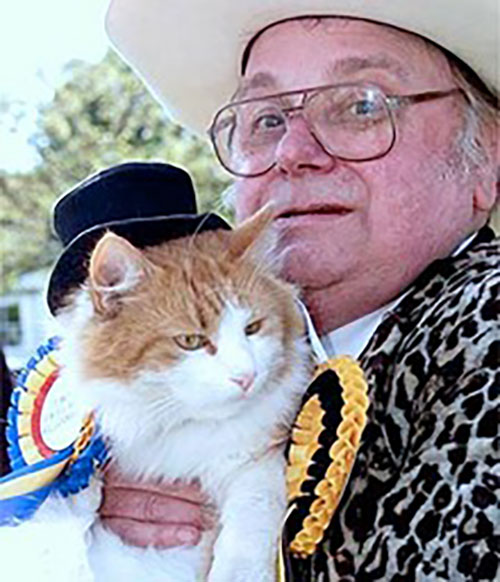 Catmando's owner, Alan "Howling Laud" Hope, was actually also his opponent for head of the OMRLP in 1999. Awkwardly enough, they tied and decided to let bygones be bygones and run the party together until Catmando's untimely death as a result of a traffic accident in 2002. Afterwards, the party proposed cat crossings on every street.
Cornelius the First: Nominal Leader, Rhinoceros Party of Canada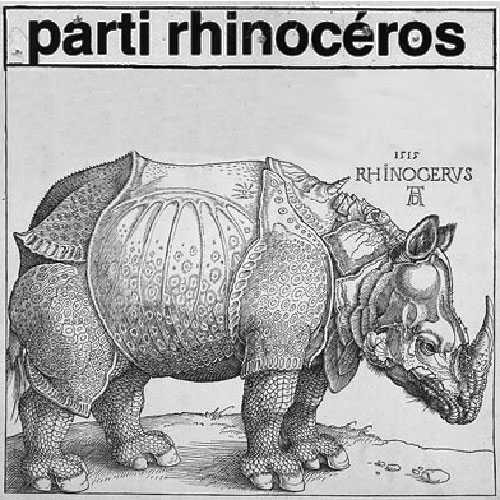 Though never elected to the House of Commons, Cornelius was the leader and face of the Rhinoceros party from1965-1993, after which he spent the last ten years of his life in retirement. Like all good ex-politicians, we assume he took up painting, played a lot of golf, and made a horn and a half on the lecture circuit.
Hank the Cat: US Senate Candidate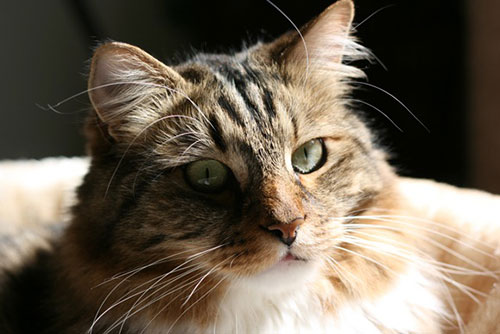 Put up as a joke candidate, Hank came in third in the 2012 Virginia Senate race. Supporters loved how he didn't fit into any of the usual cat-egories, and also were purring over his platform of "Animal Rescue, Spay & Neuter programs, and Positive Campaign Reform." By the end of the campaign, Hank had raised over $60,000, which ultimately was donated to animal charities.
Larry: Current Chief Mouser to the Cabinet Office, 10 Downing Street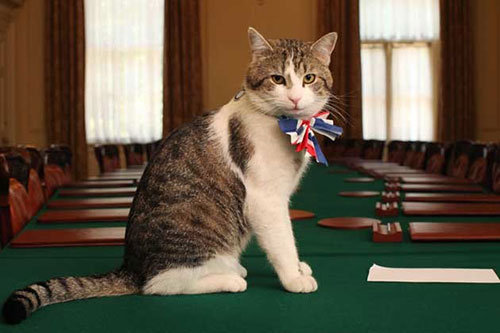 The most recent in a long line of Chief Mousers, Larry came to Britain's Prime Minister's residence as a stray and got off to a rocky start, stirring speculation that he wasn't up to the job. Eventually, Larry settled into his position, though rumors continue about Prime Minister David Cameron's lack of affection towards the feline.
Saucisse: Mayoral Candidate, Marseille, France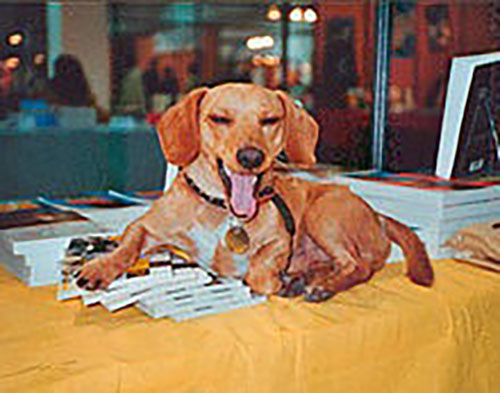 The subject of a series of novels, Saucisse the Dachshund ran for mayoral candidate of the French village of Marseille under the slogan "For a more human sauciété (society)." Placing sixth overall, Saucisse gained 4.5% of overall votes. Although he never occupied the office of mayor, he was beloved for his signature joie de vivre, and led a fabulous existence surrounded by celebrities and other admirers until his death in 2014.
Stubbs: (Honorary) Mayor, Talkeetna, AK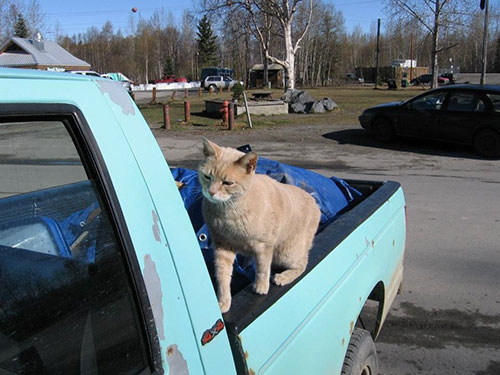 The honorary mayor of Talkeetna, Alaska since 1997, Mayor Stubbs has become somewhat of a tourist attraction for the small historical district, drawing dozens of visitors each day. His position may be honorary, but he's the only one with the distinction; the town actually has no real mayor!
Tuxedo Stan: Leader, Canada's Tuxedo Party; Candidate, Mayor, Halifax, Canada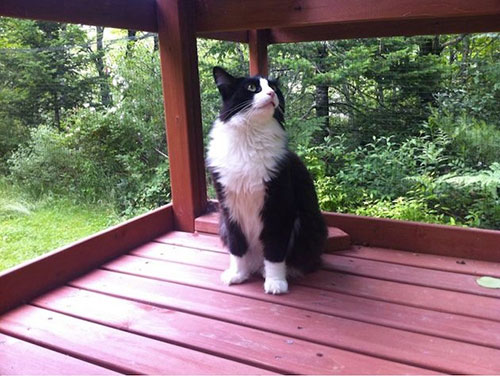 Running under the platform to improve general welfare of cats in the area "because neglect isn't working," the dapper Tuxedo Stan rose to prominence when he ran for mayor in Halifax, Nova Scotia. Over 55% of respondents to an initial poll reported that they would consider voting for him. After his death, his successor, Earl Grey has been working non-stop to keep his dream alive.
Pigasus: US Presidential Candidate, Yippie Party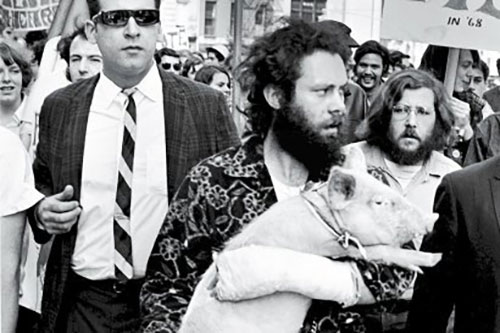 Nominated as a theatrical gesture by the Youth International Party in 1968, Pigasus was the source of uproar at the Democratic National Convention, with the "Yippies" demanding he be treated as a legitimate candidate. He was eventually seized and his handlers were arrested. They were put on trial and Pigasus seemed to disappear. One particularly morbid source accounts that one police officer ate him. We certainly hope that isn't true – but you never know with the Pigs!
Image Attributions:
Roadside America
Catmando Wiki
Little Red Umbrella
Hank for Senate
I Have Cat
10 Downing Street - Gov.UK
Saucisse Wiki
Mayor Stubbs' Facebook
Yahoo!
The Daily Beast