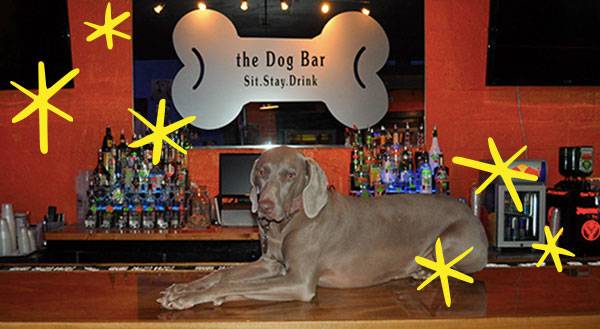 Tired of not being able to take your dog out to eat because the Board of Health claims it's unsanitary? Before you look into buying a knock-off "Service Dog" vest for your favorite dining companion, check out these dog-friendly restaurants:

1. Pets Deli (Berlin, Germany)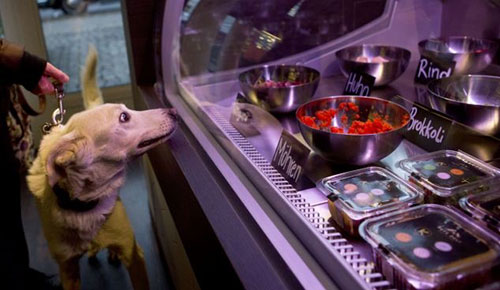 Image Source: Daily Mail
Pet's Deli boasts a menu of delectable doggie treats like kangaroo meat and organic canine cookies. While your pet chows down on his meal, you can grab a seat and enjoy a nice cup of human coffee. For owners that just want to let sleeping dogs lie (at home), there's even a take-out option!

2. In-N-Out (Multiple Locations Throughout The United States)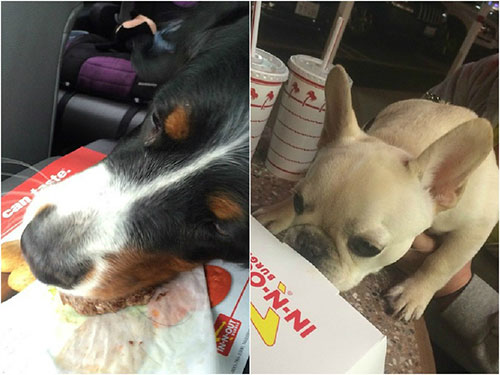 Image Source: Food Beast
We've heard of ordering an "animal style" burger at In-N-Out, but this takes that secret menu item to a whole new level! For only 75 cents, you can order a salt-less meat patty for your pooch!

3. The Dog Café (Los Angeles, California)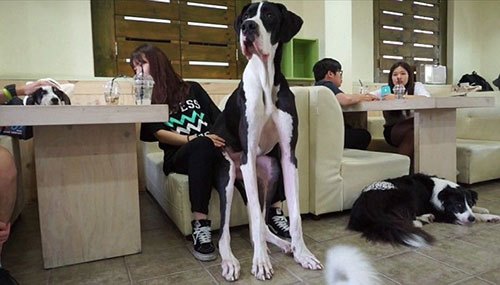 Image Source: Daily Mail
Looking for a place where you can mingle with other dog-lovers over a steaming cup of Fair Trade Organic coffee? Then the Dog Café in LA is the spot for you! 20% of this café's proceeds go to helping animal rescues, so you don't have to feel guilty about sipping the day away. The café also has resident rescue dogs that are available for adoption!
4. Square 1682 (Philadelphia, Pennsylvania)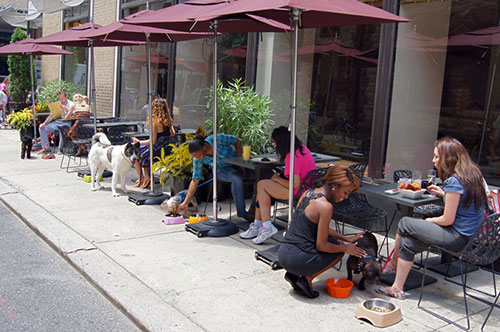 Image Source: U Wish U Knew
You've heard about BYOB, but what about BYOD? In 2012, Chef Guillermo Tellez introduced a Bring Your Own Dog summer brunch to this eatery. The BYOD menu features five canine menu options, all of which include a bowl of Natura water and an organic dog treat.
5. Pirate's Cove Marina & Restaurant (Elberta, Alabama)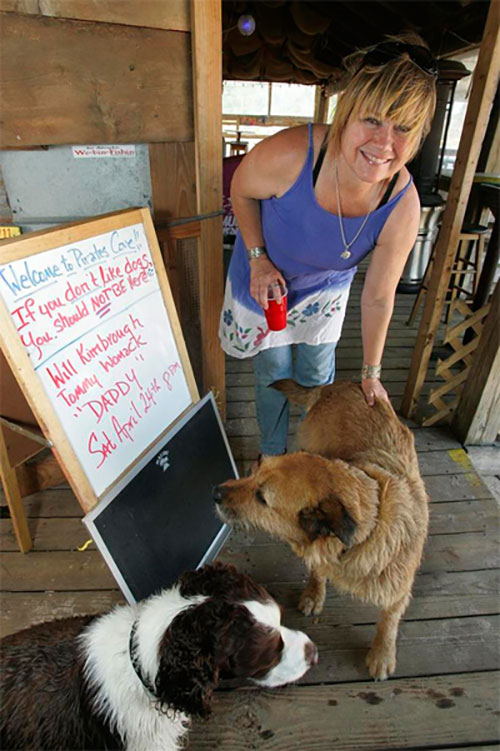 Image Source: Pet Friendly Restaurants
At this ocean-side restaurant, dogs rule! On any given day, you can see canines of all breeds chowing down inside, or frolicking in the water outside! One Yelp reviewer had this to say: "I had a hamburger and fries. There are dogs everywhere!"
6. Liberty Hotel (Boston, MA)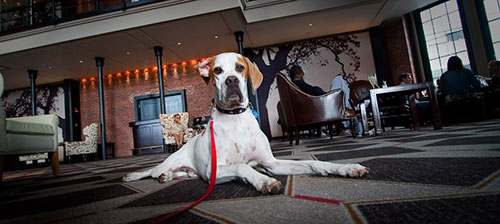 Image Source: Fido Loves
At the hotel's Liberty Bar, you'll find the only two things you in need in life: dogs and drinks. Every week in the summer, this Boston staple hosts "Yappier Hour," which features cocktail and snack options for humans and dog treats and "pup-tinis" for guests with paws. Dogs of all sizes are welcome!
7. Bruster's Real Ice Cream (Henrietta, NY)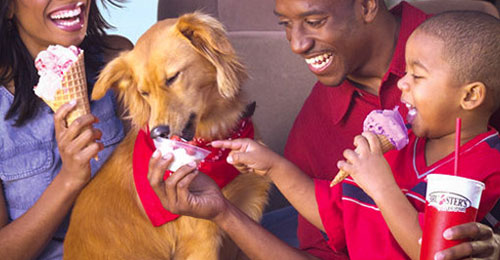 Image Source: I'm Shopping
With the purchase of a sundae, Bruster's offers a free vanilla ice cream with dog "sprinkles" crumbled on top for your canine companion.
8. Shake Shack (Multiple Locations Internationally)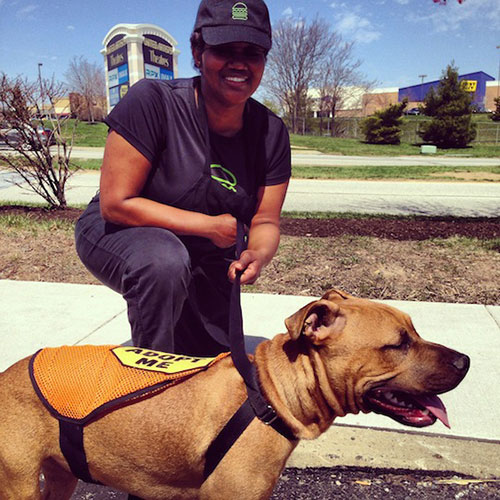 Image Source: Shake Shack
This family-favorite diner features a "woof menu" that includes such dishes as the pooch-ini and dog biscuits. They also partner with New Leash on Life USA to sponsor adoption events.

9. The Dog Bar (Charlotte, North Carolina)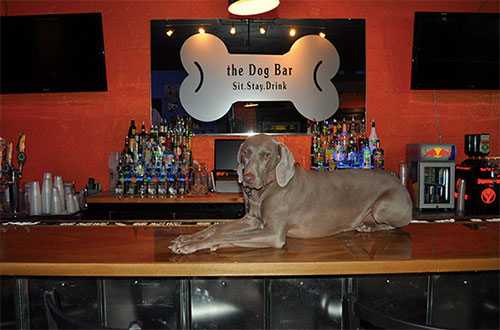 Image Source: Dog Bar Charlotte

At the Dog Bar, every dog is allowed to "Sit, Stay, and Drink" alongside their human, provided a $10 membership fee has been purchased for them.
If you've been eating out alone because of your favorite restaurant's "no dogs allowed" rule, there is hope! Not only do these restaurants allow your furry friends to tag along, they also give you the opportunity to meet other animal lovers like yourself. So make sure to check out these fine establishments! Go, sit, stay!