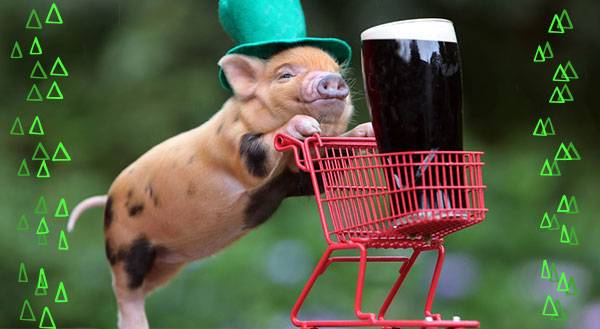 For the Irish, St. Patrick's Day is a chance to celebrate the heritage of a wonderful country. For everyone else, it's really the only time it's acceptable to vomit in the middle of the street!
These pets can't wait for the greatest day of the year!
1. This bulldog may be English...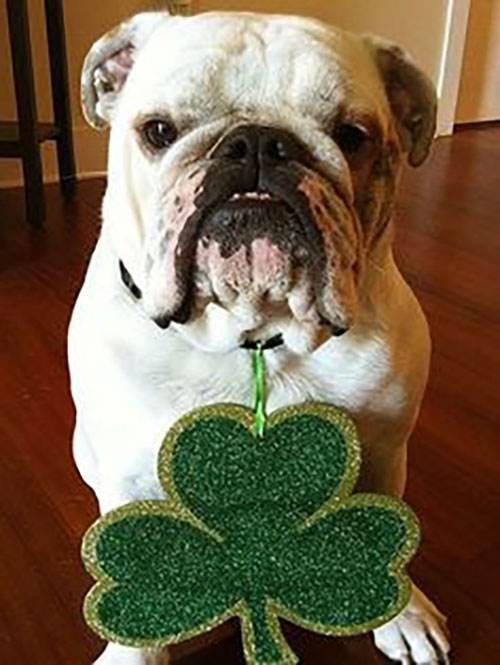 Image Source: People Magazine
...but in his heart, he comes from the Emerald Isle.
2. This Celtic Cat...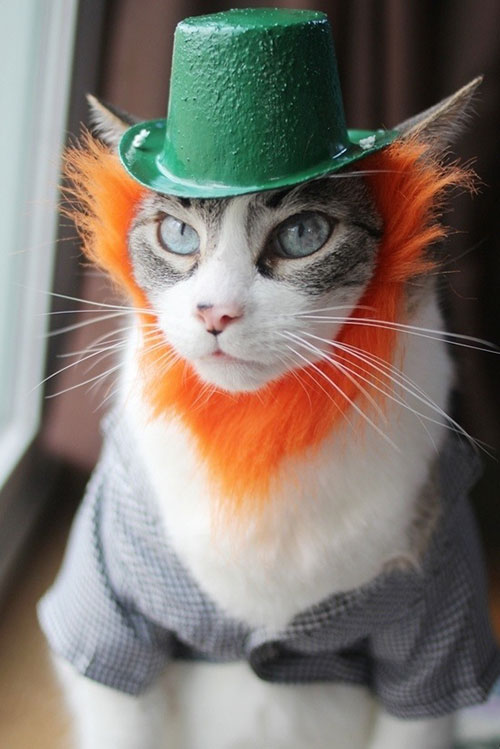 Image Source: Buzzfeed
...is thinking about stealing your gold. And mice. And yarn. And what were we talking about again?
3. This Paddy Puppy...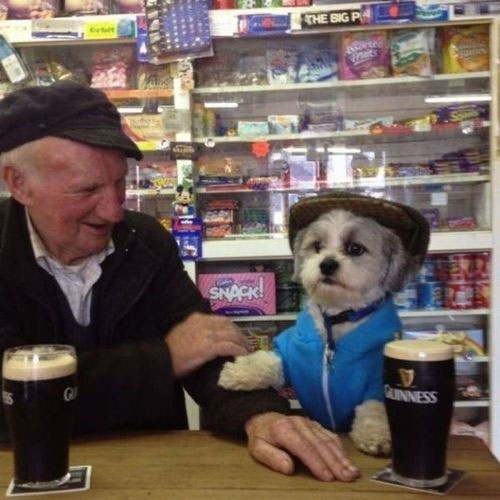 Image Source: Buzzfeed
...was born with Guinness in his bowl!
4. This Irish Wolfhound doesn't need to wear green...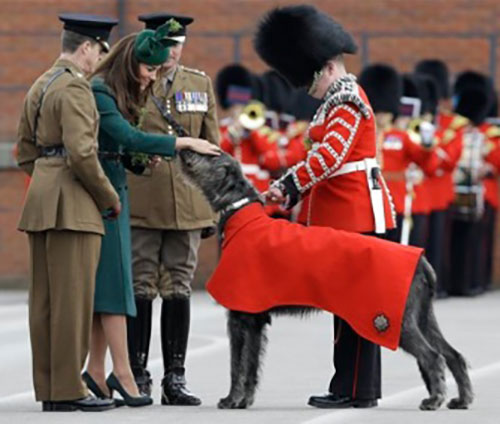 Image Source: Buzzfeed
...but Kate Middleton still pinned some shamrocks onto his red coat last St. Patrick's Day.
5. Looks like someone's had his first whiskey...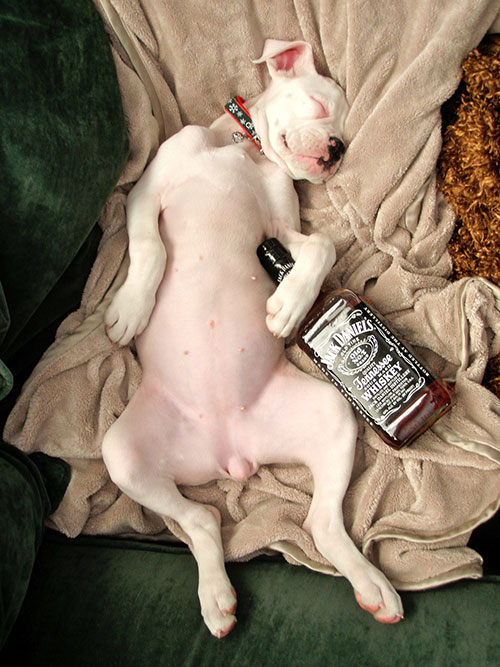 Image Source: White Boxer Love
...and now this pup will be dreaming of leprechauns and banshees all night long.
6. This gentleman is being dainty with his beer.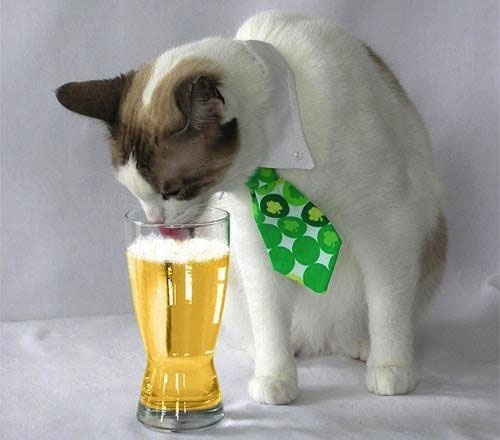 Image Source: Buzzfeed
...he doesn't want to get ANYTHING on his green shamrock tie.
7. And this is the SAME cat, just half a drink later: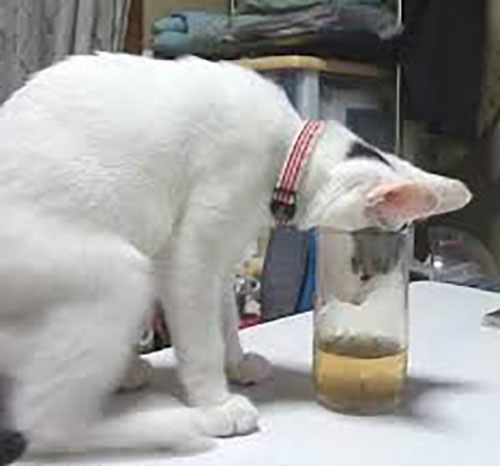 Image Source: Thumbpress
That's the kind of kitty that probably should have stayed away from alcohol and drank only Shamrock Shakes.
8. May the Road Rise to Meet You...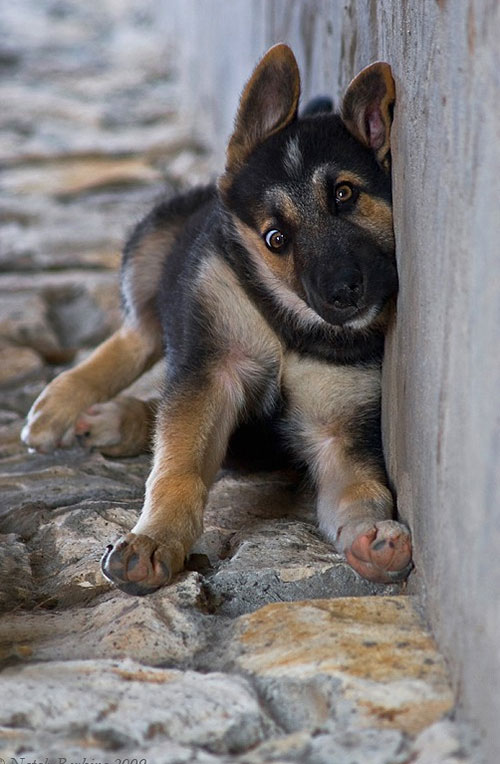 Image Source: Tips for Dogs
Because when you're drunk, it's a long way down.
9. In Dublin's fair city...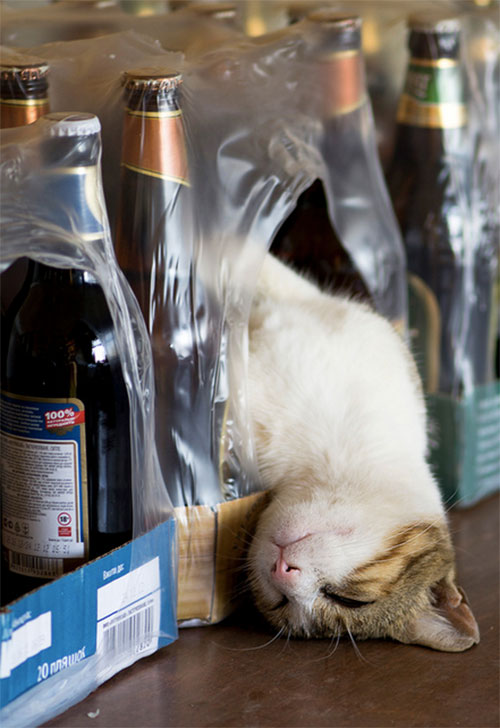 Image Source: Yandex
...there lay a drunk kitty. (You know that traditional Irish song, don't you?)
10. This dog's been practicing his jig!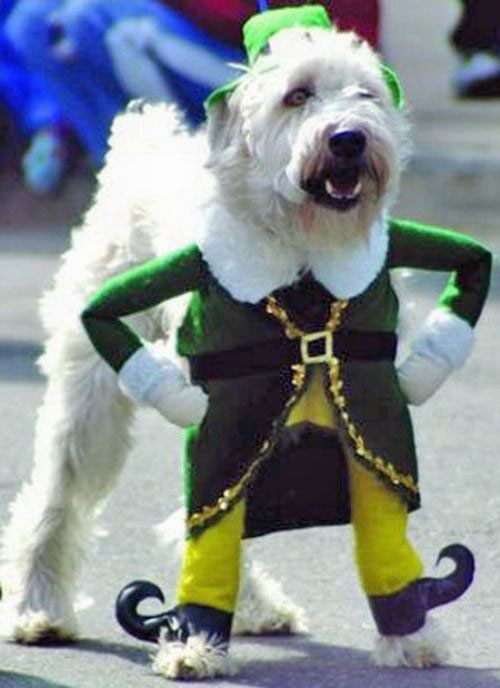 Image Source: The Berry
Too bad he's all left paws!
11. Forget about bringing home the bacon...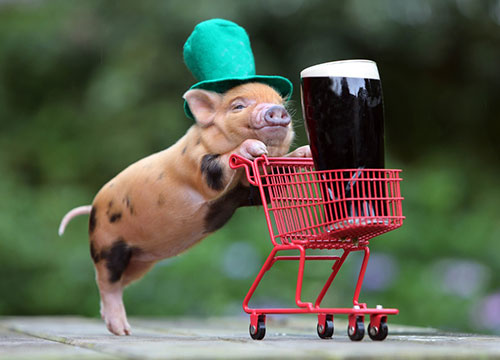 Image Source: Buzzfeed
This wee one is bringing home the Guinness! Slainte!
Everybody's a little bit Irish on St. Patrick's Day... even your pets! So join these animals in a drink and spend your day toasting your friends, family and the land of more than 50 shades of green!