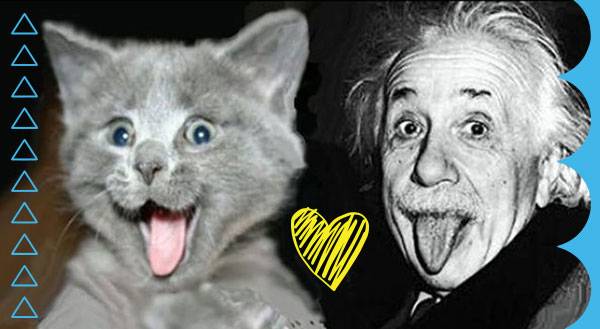 Cat people are stereotypically thought to be crazy spinsters who only leave their home when they have to stock up on cat food and treats. While there are plenty of introverts that validate this cliché, there are also some very prominent, extroverted people that fight that narrow definition, and demonstrate that fabulous people love cats, too.

Here are nine famous people you might be surprised to learn are cat lovers:

1. Jesse Eisenberg
As a spokesperson for the Washington Animal Rescue League, The Social Network star's love of felines is well documented. However, a hilarious video that aired at the 2014 New Yorker Festival revealed that this love might actually have been formed out of Jesse's fear of what his furry friend will do to him. What a scaredy cat!
2. Ernest Hemingway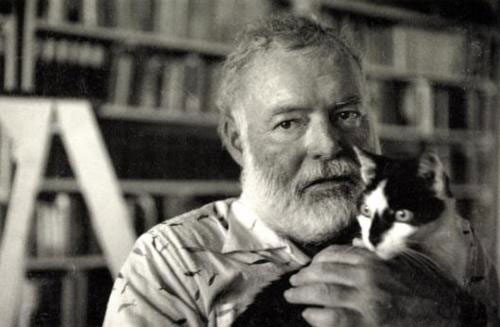 The prolific writer, who authored classics like A Farewell to Arms and For Whom the Bell Tolls, first fell in love with cats during the early 1900s when he was living in Cuba. During his stay there, he took in a six-toed cat named Snowball. After moving in 1931, he started a feline colony at his home in Florida made up of Snowball's descendants. Guess Snowball catted around!
3. Albert Einstein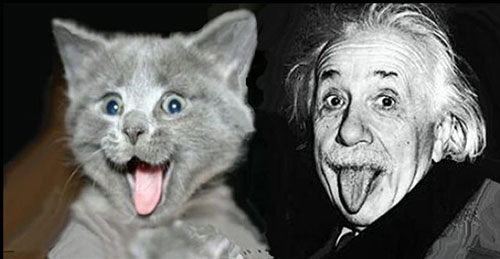 The famous physicist was the proud owner of a tomcat named Tiger. Supposedly Tiger suffered from depression and seemed especially down whenever it rained. Knowing Einstein, we're sure he came up with a number of theories and experiments to explain why!
4. Ricky Gervais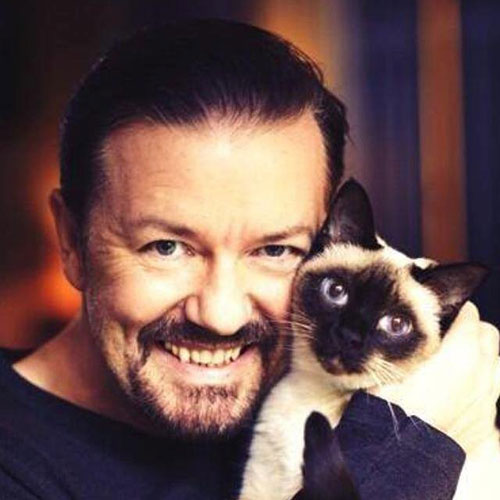 It's been said that it takes a beauty to tame a beast. This is certainly true when it comes to crass comedian Ricky Gervais, who has shown another side to himself through his love of cats. The star of the U.K.'s version of The Office frequently takes to Twitter to post pics of his beloved cat Ollie, proving that maybe he does have a heart after all.
5. James Franco
In November 2013, the star of The Interview made an appearance on The Ellen Show during which he discussed his fervent and undying love of kitties. As Franco himself said, "He was raised a cat person." As an early Christmas present, Ellen gifted him with a calendar featuring sexy (Photoshopped) images of the star surrounded by cats. Our only question: Where can we get one?
6. Regis Philbin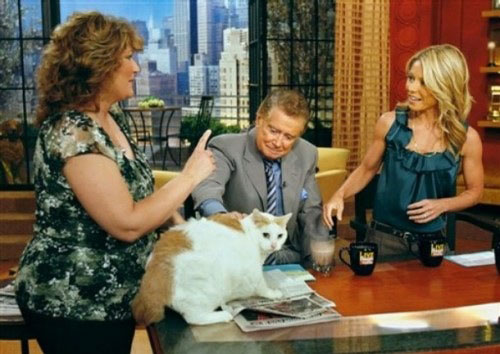 After his daughter left home to go to school, the beloved morning talk show host took in her cat, Ashley. The two quickly formed an unbreakable bond. It has been said that Regis doesn't like to be away from Ashley for long. Regis' wife, Joy, once joked, "Sometimes I think Regis misses Ashley more than he misses me."
7. Marlon Brando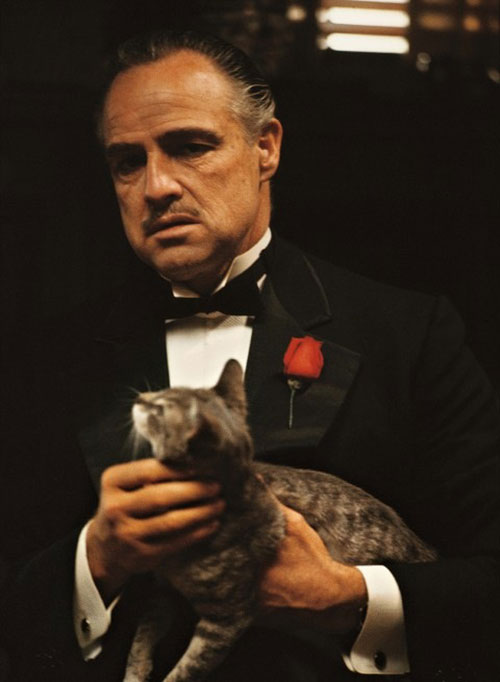 Apparently Don Corleone's love of felines extended beyond the silver screen. While filming the famous opening scene of The Godfather, director Francis Ford Coppola noticed that Brando had taken a shine to a stray cat that had wandered on to the set of the film. Coppola made the cat an offer he couldn't refuse, and decided to include him in the now-legendary scene.
8. Bill Clinton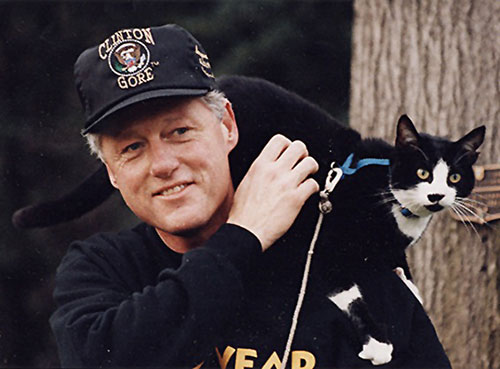 Before Monica Lewinsky entered his life, Bill Clinton's heart belonged to another black-haired beauty. Throughout the president's time in office, Socks became a media sensation, as the Clintons brought him on publicity tours and visits to schools and nursing homes. Unfortunately, the Cat-mmander in Chief was impeached and sent to live with the president's secretary after the Clintons adopted a dog named Buddy. The two pets never got along. President Clinton himself said "I did better with the Palestinians and the Israelis than I've done with Socks and Buddy."
9. Ke$ha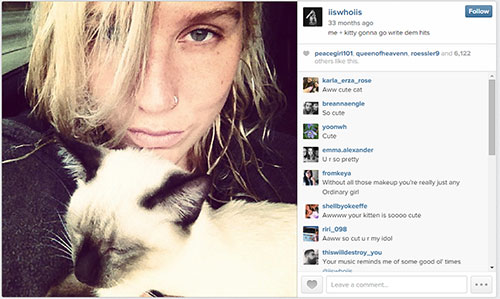 After hitting a seedy strip club one night, the "Tik Tok" singer and noted cat lover was given this furball by a Russian stranger who approached her in the parking lot. Despite the sketchy means through which the cat was given to her, the glitter-obsessed pop star didn't give a second thought to opening her home to her new friend. No word on what she named her pet, but you can bet good money it was probably something like C@T.

We don't know about you, but the fact that the folks on this list are cat people makes us love them even more (even you, Ricky Gervais!).
Image Sources: