11 Ferrets Who Are More Fashionable Than Most Humans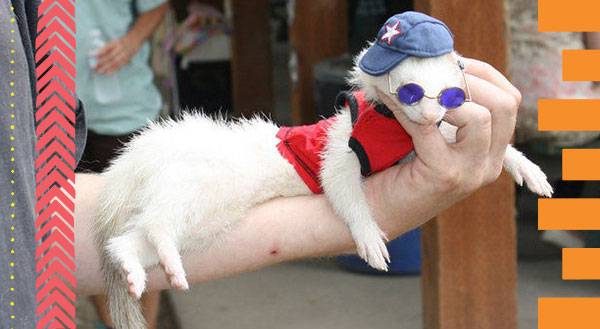 Are you a freak for ferrets? If so, it's just a hop-skip to suit up your weasly wunderkinds in fabulous ferret fashion!
In fact, we love the looks so much that we couldn't stick to just 10 of our faves – our Best Dressed List goes to 11!
1. Dapper Duo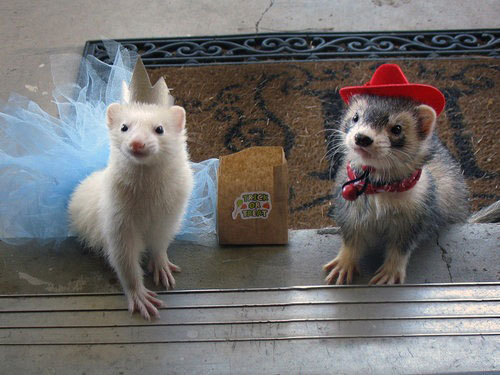 Something tells me you'd best give these two a treat... they may be cute, but ferrets don't play when you deny them a carnivorous delight!
2. Pretty in Pink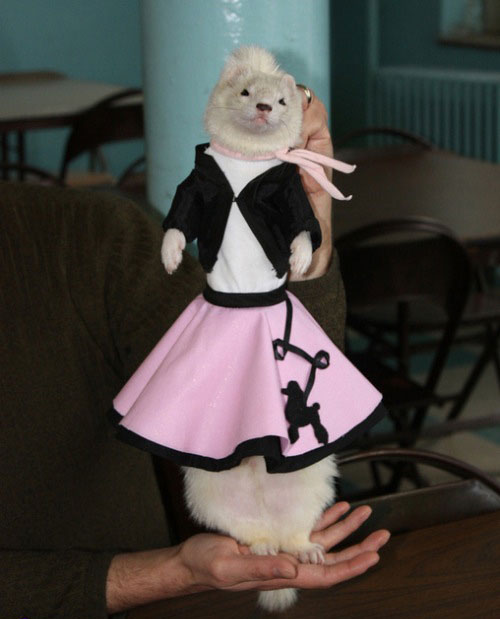 This Pink Lady is ready to find her Mustelid Mate.
3. How to Train Your Ferret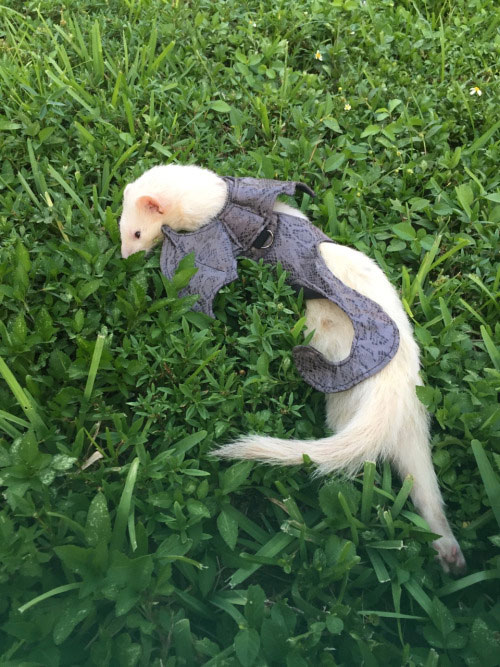 Is there anything hotter than a fire-breathing ferret?
4. Your Lovin' Teddy Ferr'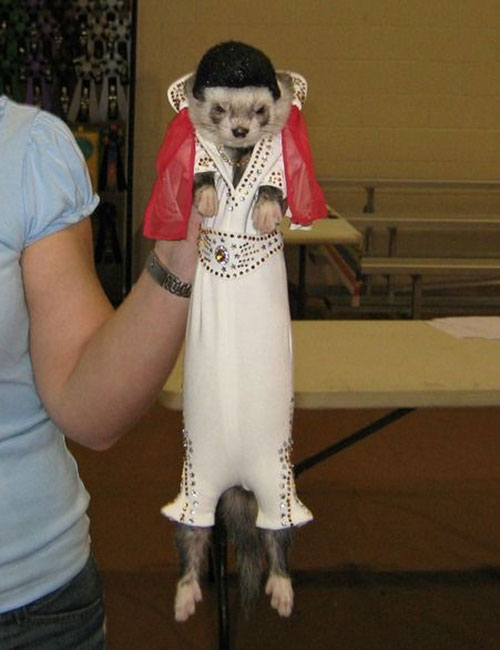 We can't help falling in love with these little guys.
5. Ferret Kreuger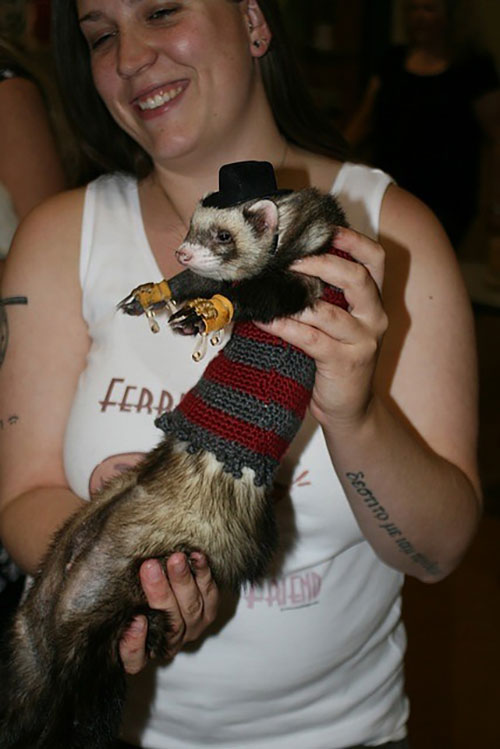 Haunting your dreams and your food pantry.
6. Steampunk Swagger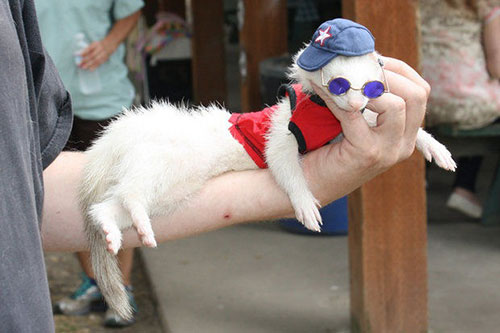 Only in Portland.
7. Winning Weasel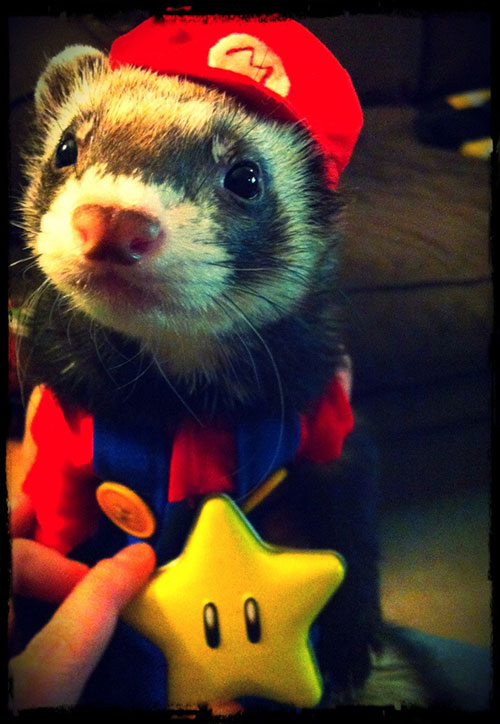 Your snacks are in another castle.
8. Critters in Camo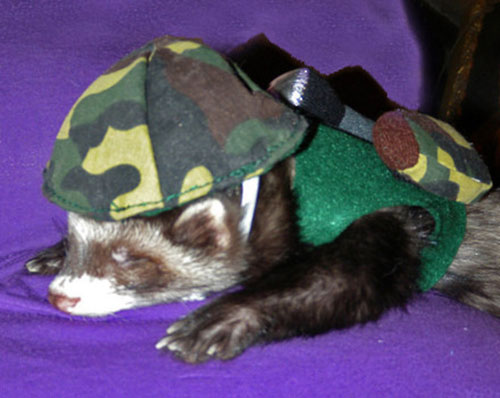 Attacking your heart AND your couch.
9. Superferret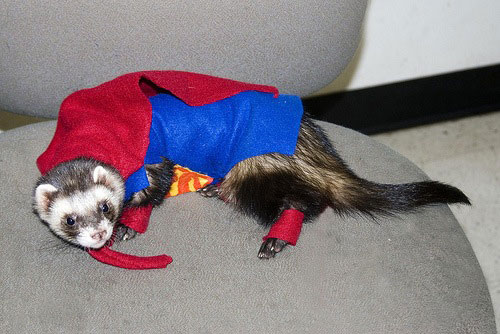 Here to save you from loneliness.
10. Huzzah for Ferrets!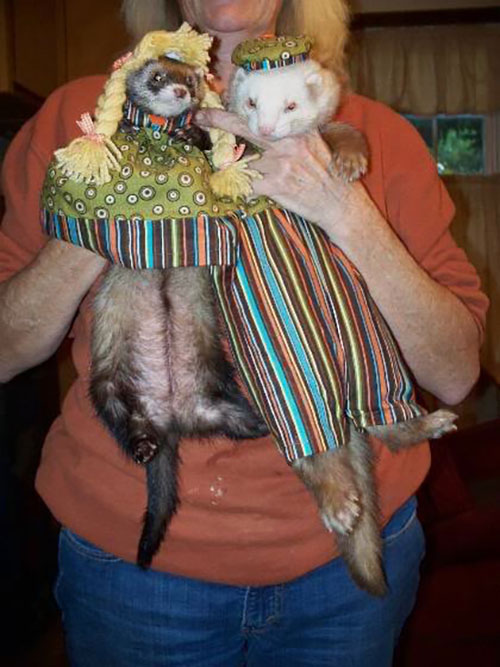 Ren Faire ferrets, including a weasely wench and a merry mustelid.
11. Cute Enough to Eat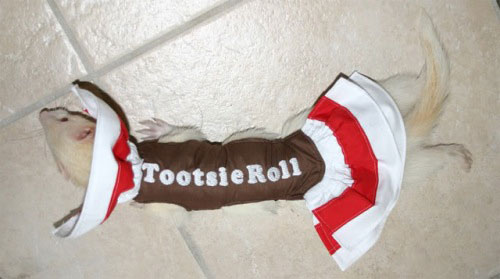 But please don't.
So whether you're taking your furry friend to a cosplay expo or just a ferret festival, you've definitely got some stiff competition for best dressed!
Image attributions:
G-l-e-a-m-i-n-g
Costume Works
Play Doh the Ferret
CrazyFerretGirl
Oregon Live
Petadviser Pix
Oregon Ferret Shelter
Pets Welcome
Reanee via Photobucket
Cbettua via Photobucket