Dayum, Son! Sexy Parrot Puts The Moves on a CAT! [VIDEO]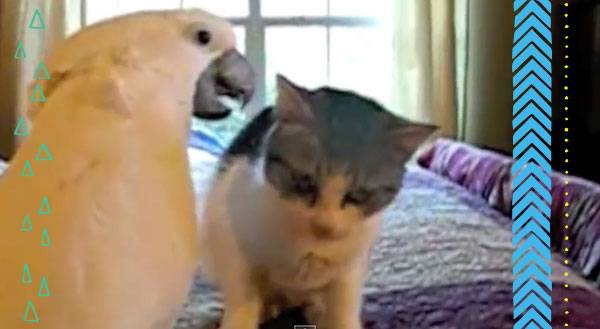 Move over Ryan Gosling, there's a new smooth operator named Coco in town, and the fur is flying! Coco the Cockatoo spits mad game at a sweet little puss ironically named Lucky. At first, Lucky's like, "this is very experimental for me, I'm not sure if I'm totally feeling it." But Coco's all, "Shhh, girl. Let my sexy talon backrub do the talking." Add in the smooth sounds of Barry White, and you've got a very ... confusing video.
Hats off to you, Coco. Something tells us you were up all night to get Lucky.