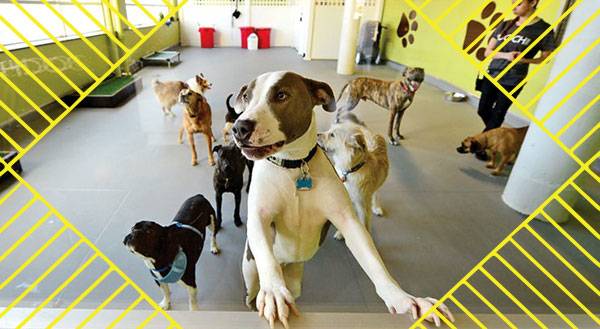 Some people are ready, willing, and able to spend the big bucks for their beloved furry friends. Enter the creation of elite pet hotels.
The fanciest of them all? The Pooch Hotel, with 10 locations throughout the United States. And while we may find the luxury treatment a little more than ridiculous, we're also insanely jealous that we can't check in, too.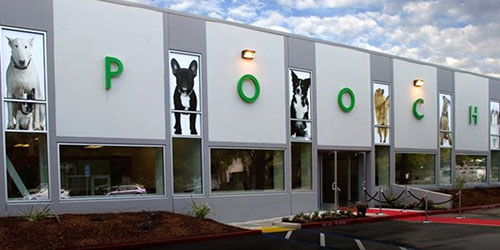 Here's a run-down of your dog's day.

First, your pups can schedule a little exercise to get that perfect beach body. They can run free in a controlled group room...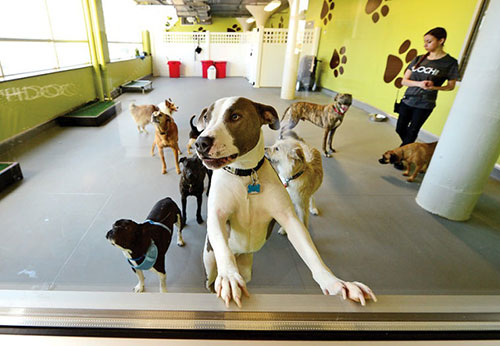 ...or get some time on the treadmill...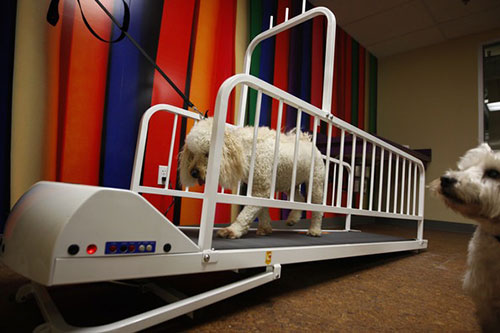 ...or even in the pool!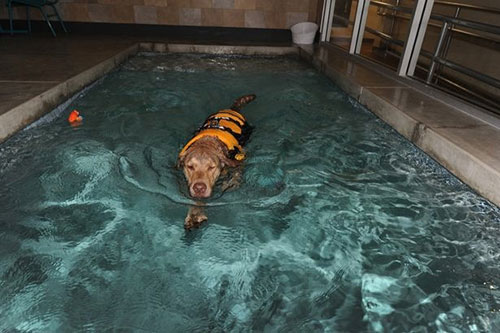 Next, it's time to head to the spa. This is more than just your run-of-the-mill grooming service with tooth brushing and gland expressing. No, no. Treat your dog to a facial, a "pawdicure," and a full brush-out as well.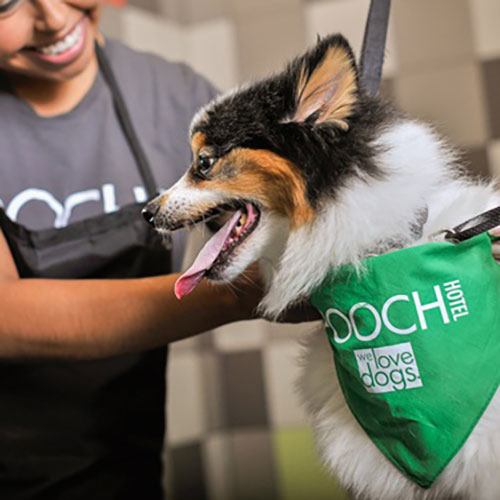 Woops! Your fluffy buddy misbehaves. That's okay! You can get them training classes! From leash training to Canine Good Citizenship, your furry friend will enter Pooch Hotel a pup but leave a dog.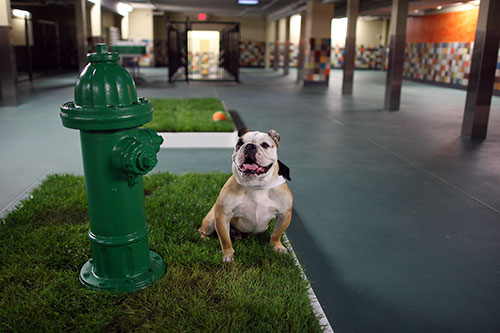 What an exhausting day full of specialized care! Time for bed! Now it's off to the Palace Suite, the most spacious room available. Complete with a fluffy raised bed, luxury bedding, and a flat-screen TV, your dog is safely asleep after the complimentary turn down service and belly rub.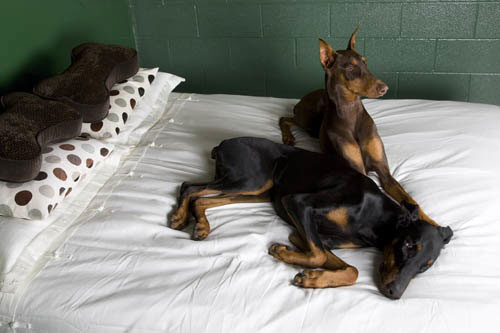 You must be missing your pooch terribly. No worries! Doggy's room is complete with a webcam so you can check on them at any time of day!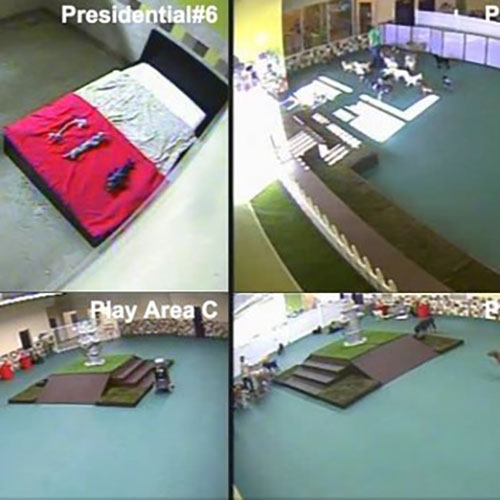 And to think that this is only $100 a night! Per pet. And the spa treatments aren't included. And the pool or treadmill is extra. Pretty much everything is extra.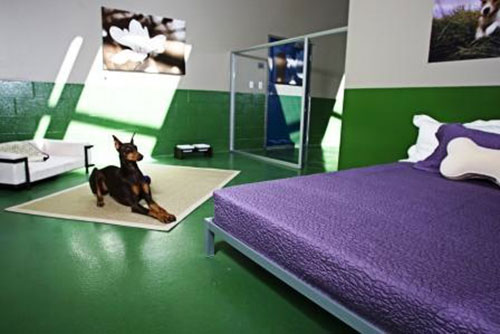 But SPEND IT. Because this hotel is awesome, and your dog is worth it!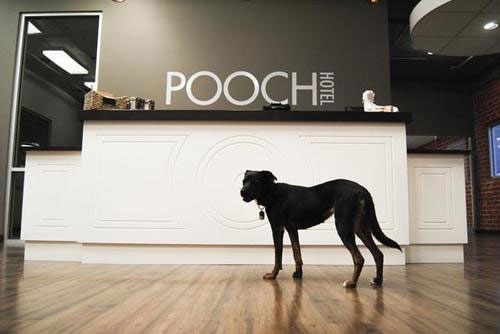 Image sources: