WATCH: Cockatoo Spits Mad Sass At Her Human!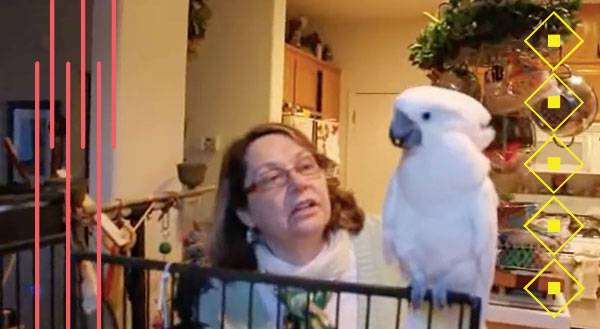 Jazzy's got some serious attitude, and we love it. So what if she was in the wrong? Look at her badass head throws! She gives literally zero f**ks. She's like, "Oh, I'm sorry, I was eating your table, and you're not happy about it? WELL EXCUSE THE HELL OUT OF ME."
Best moments: when Jazzy puffs up her entire body and looks like she's wearing a Lady Gaga designer outfit. And kudos to her human Donna for not taking her sass -- tables, after all, are not for eating. Sometimes you just have to reason with your cockatoos, folks.