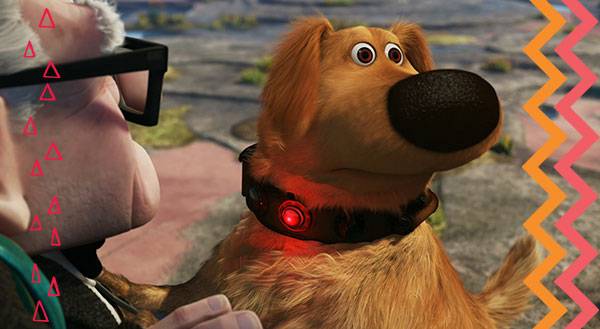 One of the reasons we love cartoons so much is that animated animals have the power to do many thing real ones don't... especially makes us laugh. Here are our favorite cartoon dogs of all time.
10. Scrappy Doo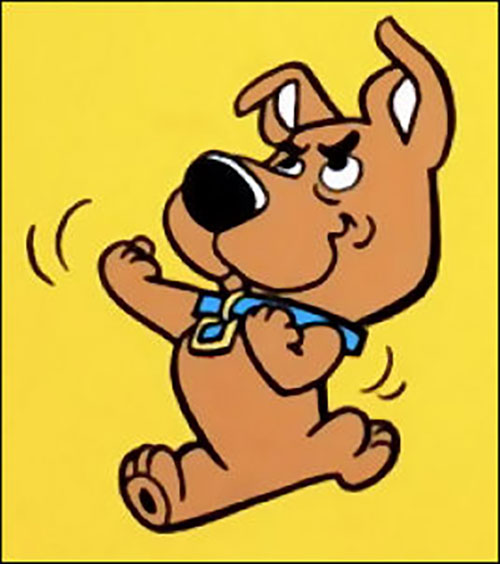 Sure he's no Scooby-Doo, but Scrappy did have enough Scooby-like qualities to make him endearing – if not totally annoying.
9. Copper from The Fox and the Hound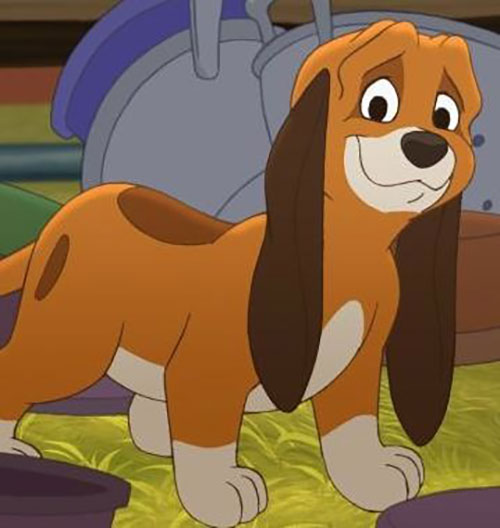 Good ol' Copper is quite a dawg, abandoning all of his morals and his best friend Todd when he went away to become a hunting dog. But you can't blame a mutt for trying to kick his instincts up a notch, and in the end, he manages to find the most important thing of all: his dignity.
8. Goofy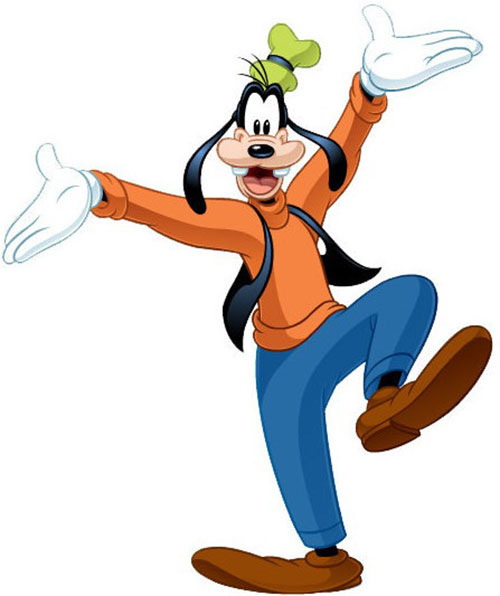 Goofy is one dippy dog – in fact, that was his original name. While his earliest iterations were somewhat irritating, his 1990s revival as a single dad with a sweet relationship with his son Max and even a cat (Waffles) brought Goofy full-circle as the dippy dad you can't help but love.
7. Dodger from Oliver and Company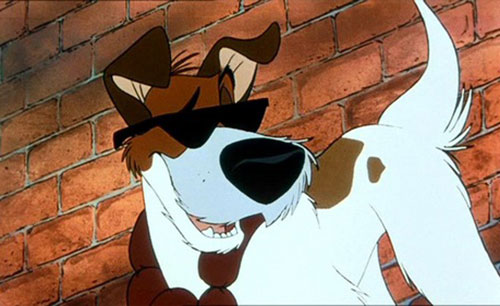 A little "ruff" around the edges, Dodger took the orphaned kitten Oliver under his wing eventually and showed him how to be street smart. Voiced by Billy Joel, Dodger's one cool cat!
6. Charlie B. Barkin from All Dogs Go to Heaven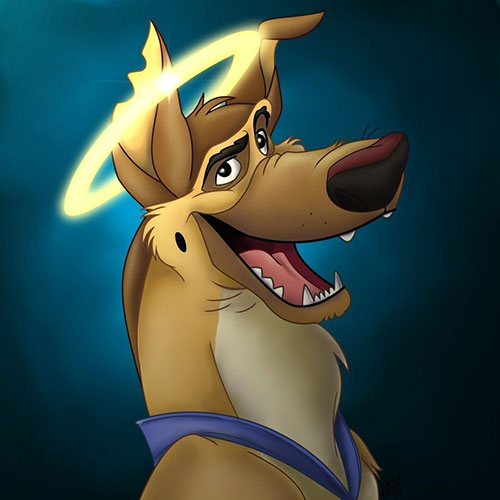 Charlie B. Barkin was a scoundrel on Earth, and an even bigger once he dies as he insists on returning to seek revenge. But thanks to the help of a sweet little girl named Anne-Marie, Charlie redeems himself and proves that even a bad dog can find his way to Heaven.
5. Astro from The Jetsons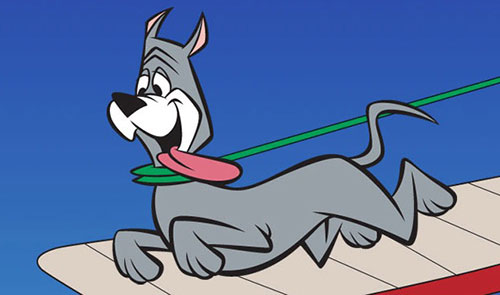 Although he might be a space-age pet, Astro proves in the future, dogs will still be man's best friend. Just ask George Jetson!
4. Brian Griffin from Family Guy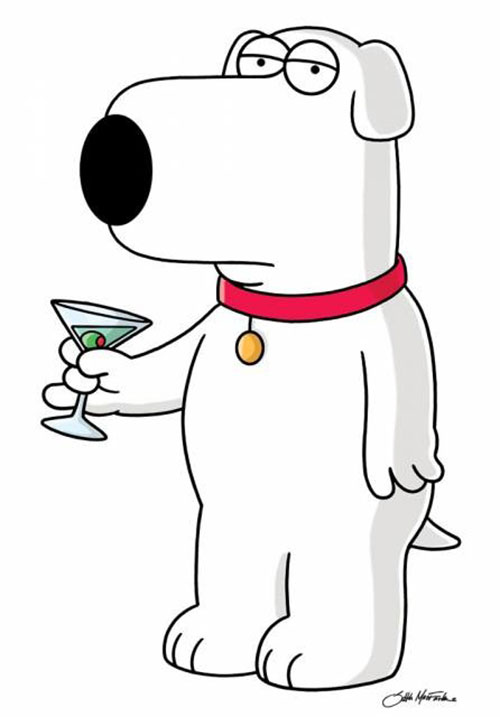 Brian is undoubtedly the most intelligent cartoon dog on TV, even boasting a nearly completed degree from Brown. Give that pup extra points for driving a Prius and preferring dry martinis.
3. Dug from Up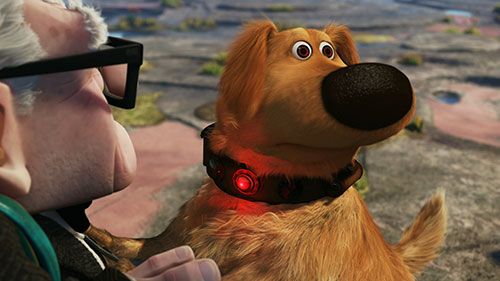 Dug is lovable, loyal, and not the brightest bulb on the tree... unless that is you count the glow from his special collar that allows him to "talk." This playful pup is a major scene stealer in Up. The line that really gets us is, "My name is Dug. I have just met you, and I love you." Awwwww, Dug!
2. Snoopy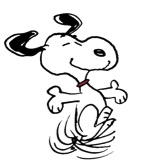 He sings, he dances, flies a WWII warplane, and gives poor old Charlie Brown love and comfort. Happiness is indeed a warm puppy.
1. Scooby Doo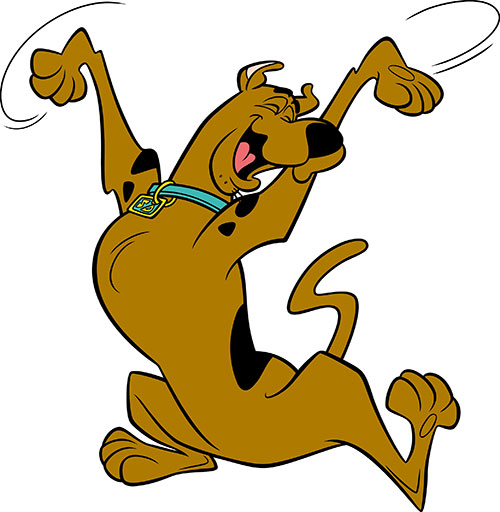 Scoobert "Scooby" Doo ranks #1 on our list not just for his knack for solving mysteries (even when he isn't trying to), but also for his unwavering companionship and love for Shaggy and the whole gang from Mystery Inc. The titular character of several series and movies, Scooby-Doo is a beloved character to generations of fans, both old and new. So let's all raise our Scooby Snacks in honor of our favorite crime-solving Great Dane.
Image Sources:
Wikia Villains
Wikia Disney
Fanpop
Deviant Art
Jetsons Movie
Giant Bomb
Animal Jam Whip
Peanuts Official Site
Killzone the Game - Blog