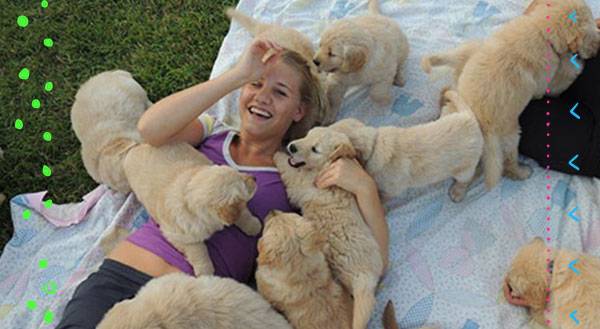 Final exams: the dread of every college student across America. As the final weeks of class wind down, stress inevitably builds at the thought of how much you'll have to study so you can pass that biochemistry exam you need to fulfill a GenEd.
Luckily, schools across the country are finding a new way to help students de-stress and relax during finals week: Puppy Petting Stations!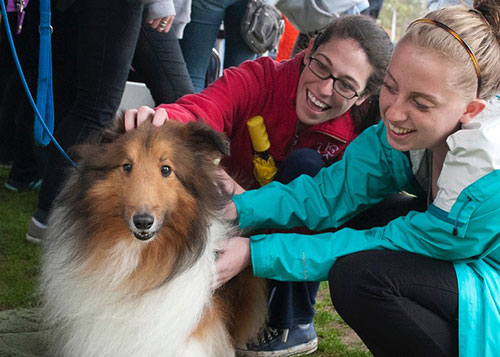 Image Source: news.psu.edu
Yup, they're a fun, furry way to combat those final exam blues.
From giant universities like Penn State to small liberal arts institutions like Ithaca College, these events have been popping up everywhere, and students have been taking full advantage of the most adorable procrastination tactic ever.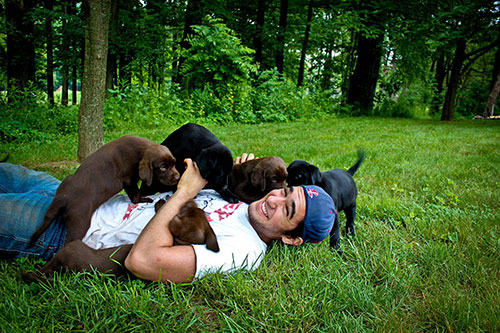 Image Source: i.imgur.com
Usually in tandem with other finals week activities, puppy stations are undoubtedly more appealing than getting a massage from a first year PT student.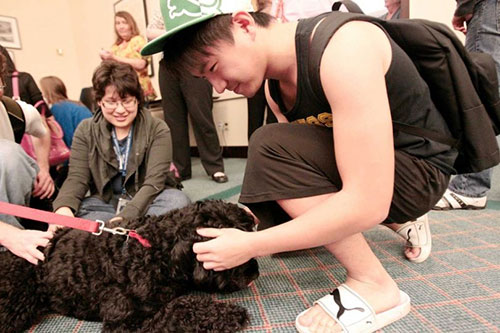 Image Source: chron.com
Multiple studies have been conducted that show how pets can provide much-needed emotional and social support for those under stress, which is why therapy dogs and cats have become increasingly popular. So, these temporary events are perfect for a more temporary stress without the commitment of animal care.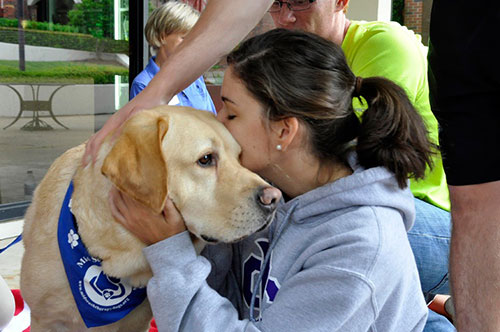 Image Source: newsletter.cbu.edu
Let's be honest, during finals week, you can barely take care of yourself.
The unconditional love of a puppy might not be enough to boost your GPA, but they sure can boost your spirits.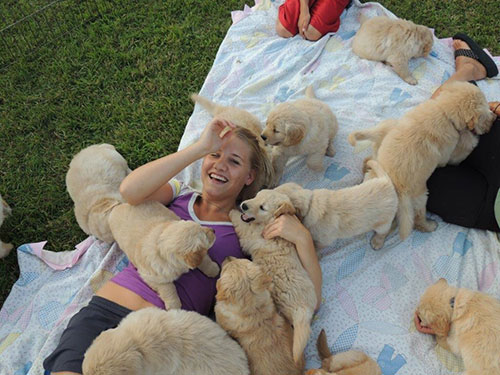 Image Source: rollingoaks.com
Some of the pups are from shelters and are actually adoptable, some are "donated" for the day, and some are service dog trainees. What all of them are is adorable.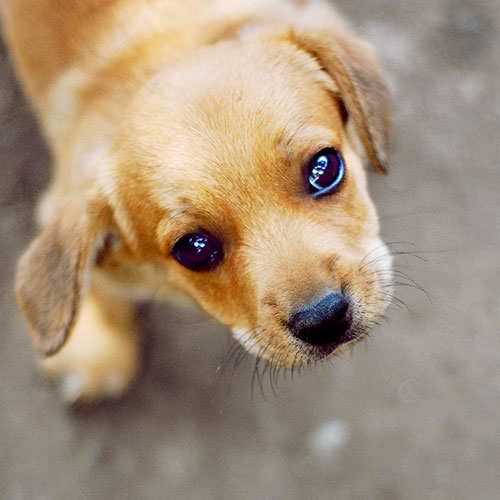 Image Source: bloominglove.deviantart.com