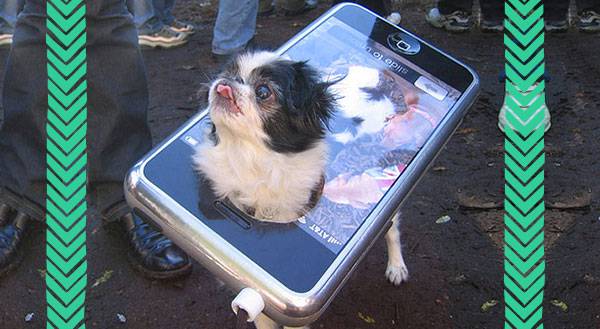 6 Hookup Apps for Hounds... and You!
Have you been using your phone to find true love? If it isn't working, you may be using the wrong app.
Everybody knows that the truest love of all is between a person and their pet! With smart phones, a canine connection is now only a swipe away.
Here are 6 apps that'll help you and your dog go mobile.
1. It's How Dogs Meet... (Their Owners)
BarkBuddy is like an exceptionally cuddly Tinder. These "fluffy singles" are seeking forever homes and are hoping you'll swipe right when you see their puppy dog eyes! You can check out the adoptable dogs in your area and let rescues know you are seriously looking to settle down with the right pup. You can even schedule a casual meet 'n greet before you commit! Sure beats an awkward coffee date with a stranger/serial killer.
Free for iPhone and Android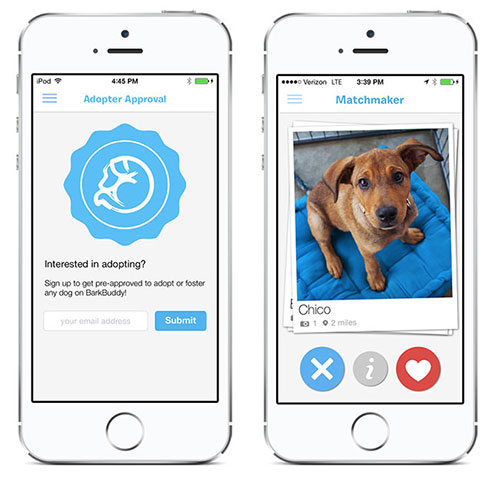 Image Source: Ifweweredogs.com
2. Dating Doggies
Have you ever been rejected by another dog parent at the dog park? #ruff
Meet My Dog gives owners and their dogs the ability to connect with other dog owners in their community. And who knows? Maybe the next puppy play date you schedule will be a love connection as well!
Free for iPhone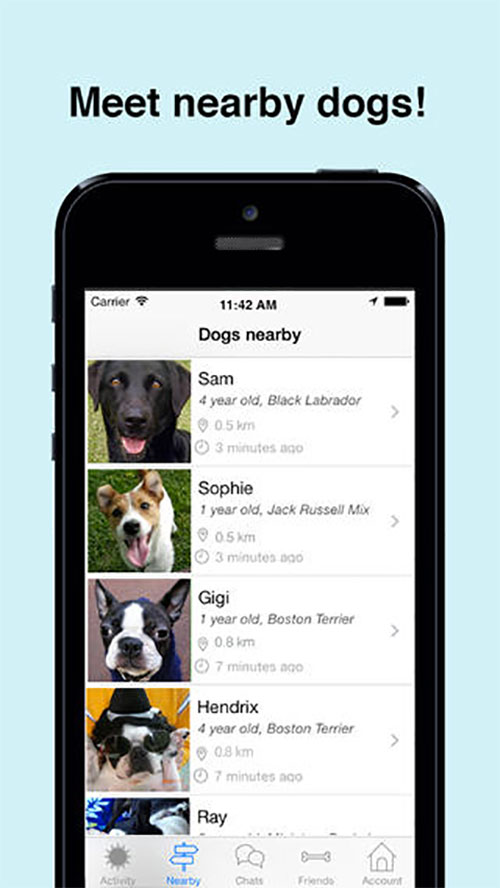 Image Source: Appszoom.com
3) Baby Please Don't Go
Some jealous partners might fantasize about putting a tracker on their significant other, but when it comes to your pet—having a GPS locater is actually a brilliant idea. With Pocket Finder, you can track your pet right on your phone! Now when he sees a rabbit and chases it into the unknown, you'll know right where to find him.
GPS Locator, $134.95; Finder App: Free for iPhone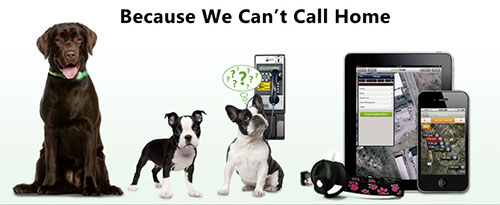 Image Source: Pocketfinder.com
4. Pet-a-Go-Go
Looking for a little romantic getaway with your furry friend? BringFido makes it easy to find and book pet-friendly hotels. Once you're there, the app also helps you find dog-friendly restaurants, parks and beaches, events, and more. You might want to invite a human friend to come along, too.
Free for iPhone and Android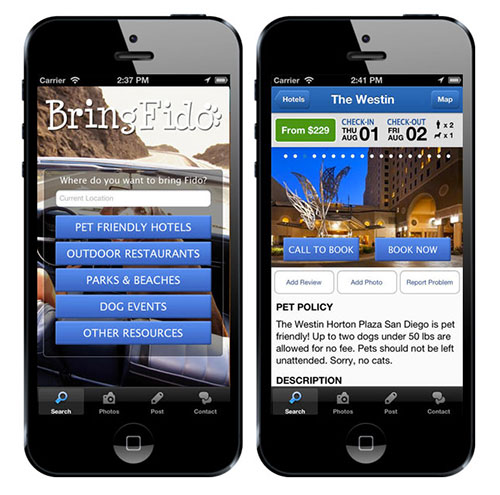 Image Source: Bringfido.com
5. Smile & Say Kibble!
All doggies need great looking pics for their social media shenanigans. BarkCam allows you to add cool stickers and "dogified" photo filters to photos to make your pet an Instagram star!
Free for iphone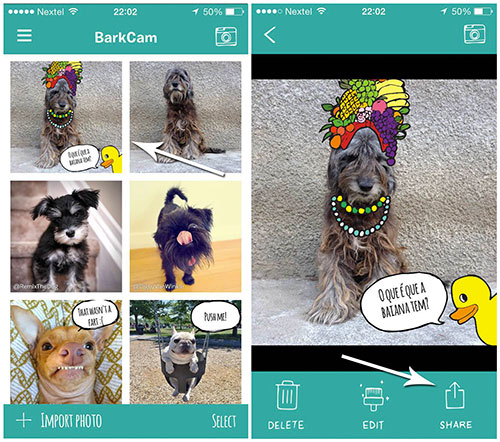 Image Source: Barkpost.com
6. The Language of Love
When you whisper sweet nothings in your pooch's ears, do you ever wonder what they're saying to you when they bark back? While sloppy kisses seem to say, "I love you," the Dog Translator helps you know what your pup is REALLY thinking.
Novelty; Free for iphone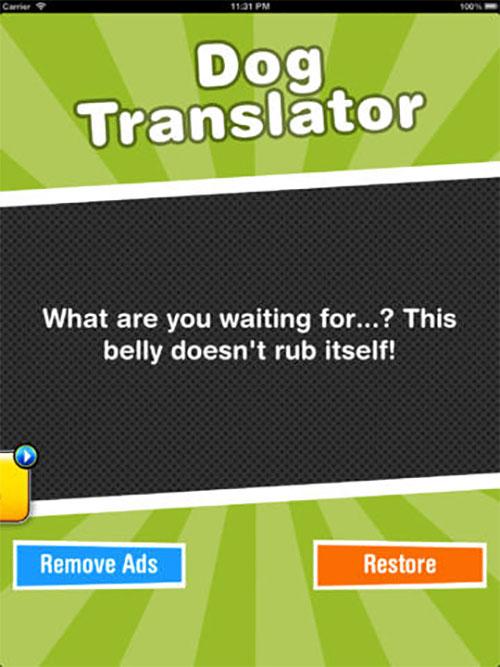 Image Source: Dog Translator/iTunes - iTunes Store
So if you're looking for a new true love, start unleashing cuddly connections with these apps!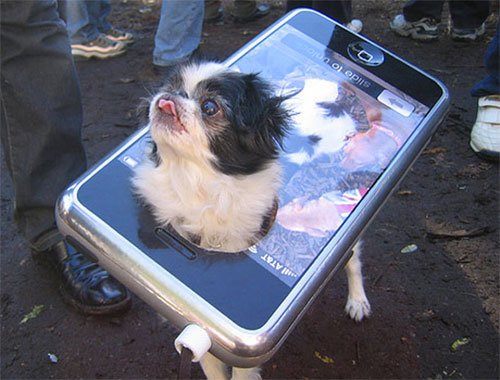 Image Source: Made-in-england.org