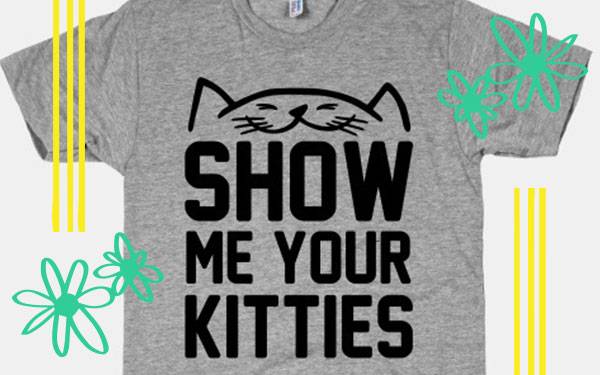 Cats are taking over the runway. Just like they're taking over your life, cat lady! This season, to be truly fashionable, you need to be covered in cats. (And cat hair.)
We've compiled a list of the must-have cat accessories and feline-focused garments all cat lovers NEED to have in their wardrobe.
1. Cat Scratch Tights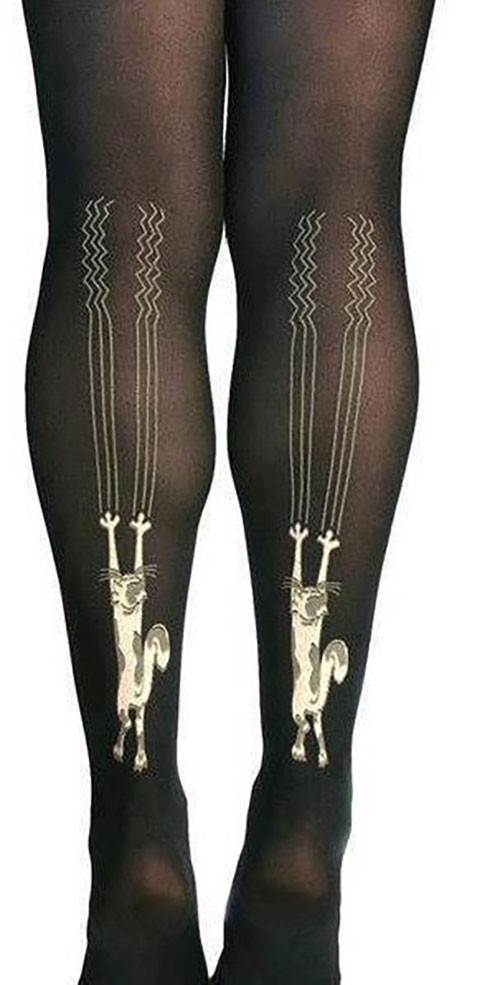 Image Source: buzzfeed.com
Do you own a pair of tights that aren't covered in runs? Of course you don't! Run-free tights are the stuff of myths and legends. With these cat scratch tights, you can blame any future tears on the cute kitties hanging out on the backs of your legs.
2. Goody Two Shoes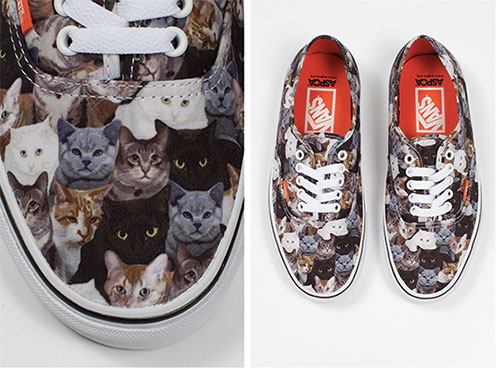 Image Source: hauspanther.com
Not only are these cat Vans unbelievably cute, but a portion of their sales goes directly to the ASPCA. Have you ever felt so good about buying a pair of shoes?
3. Cats Just Want to Have Pun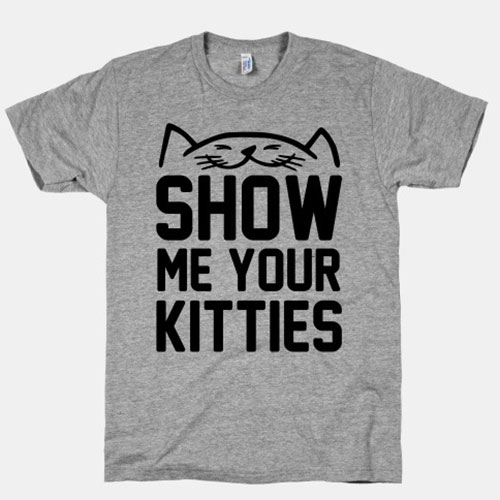 Image Source: lookhuman.com
This is an appropriate date night outfit for when you're only interested in your significant other's pets.
4. It's Raining Cats and… Cats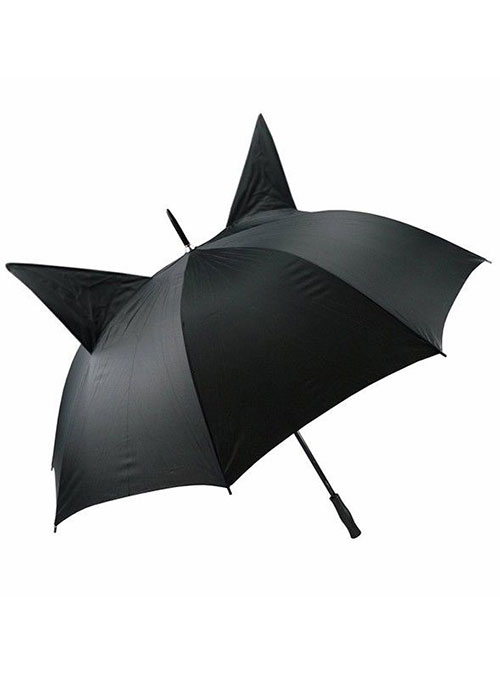 Image Source: tragicbeautiful.com
This kitty eared umbrella is so cute, you'll be praying for rain all day long.
5. Le Chat Chapeau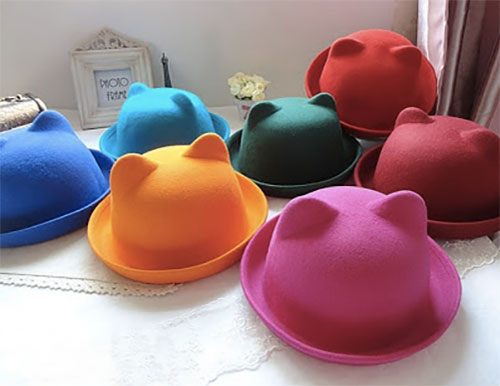 Image Source: glitzandglitterz.blogspot.com
These caps are perfect for your community theatre production of The Cat in the Hat.
6. Spin Yarn into Gold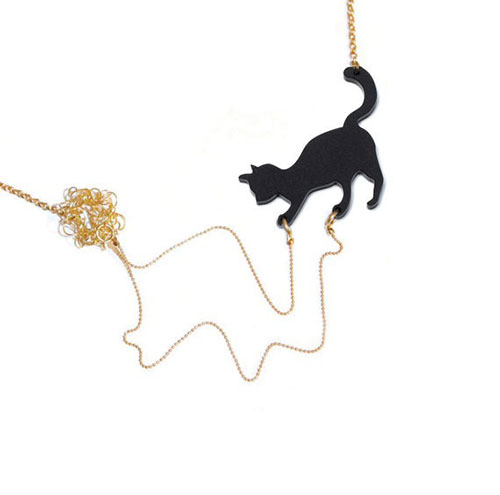 Image Source: Etsy
Just don't let this necklace get near your other necklaces. This kitty would go to town on all those unguarded chains.
7. There's More Than One Way to Hang a Cat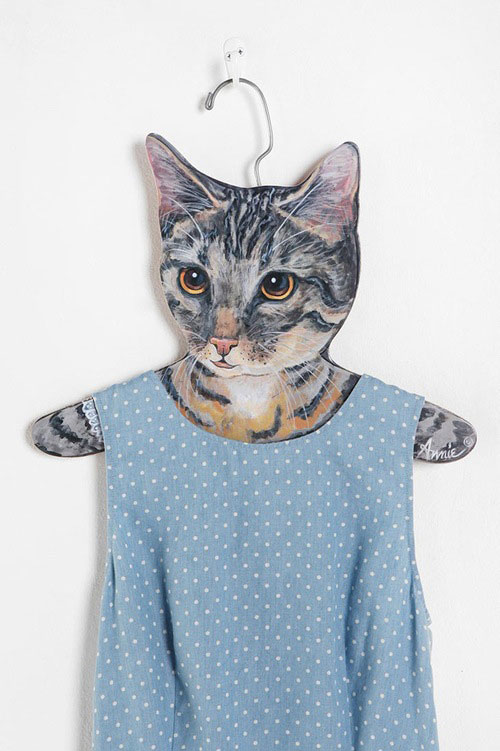 Image Source: buzzfeed.com
If you're going to have a wardrobe full of the latest in cat fashion, you'd better store your things in style.
8. Fabulous Feline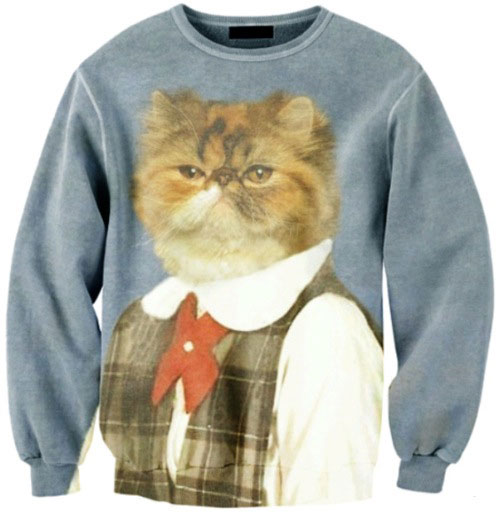 Image Source: buzzfeed.com
This cat has enough fashion sense for the both of you.
9. Hooked on a Feline Dress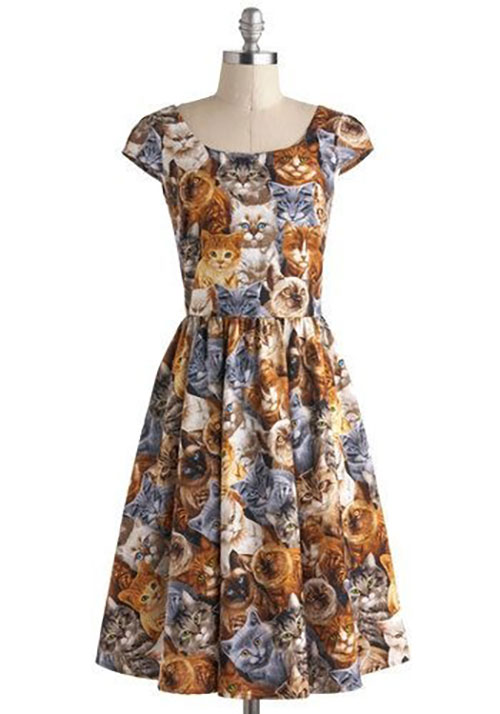 Image Source: modcloth.com
Imagine twirling around in this dress and causing a CAT-NADO.
10. PAWS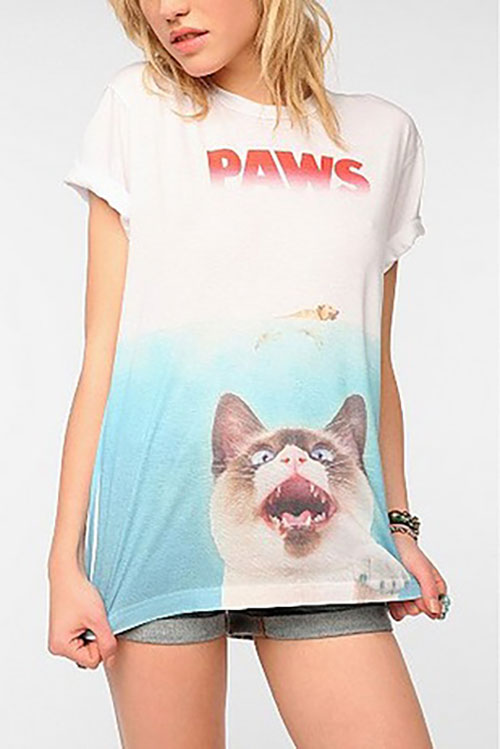 Image Source: buzzfeed.com

If enough people start wearing this shirt, maybe the movie PAWS will become a reality.
11. Paw Pads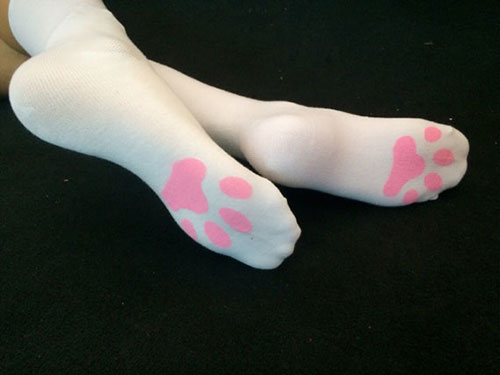 Image Source: Etsy
Now you and your kitty BFF can have matching paws.
12. The Cat IS the Bag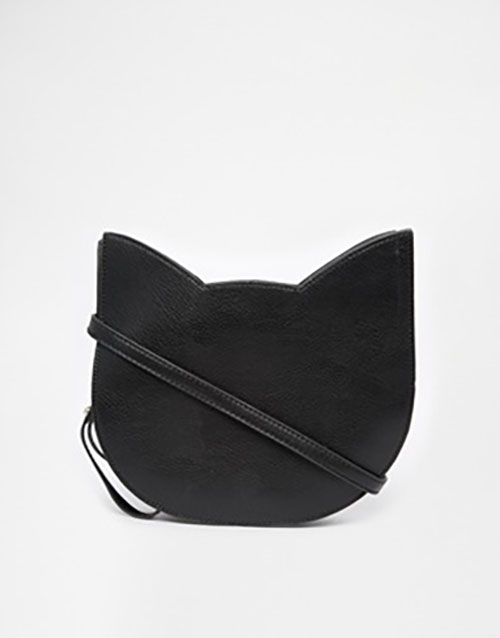 Image Source: asos.com
If anyone tries to steal this bag, they'll get their eyes scratched out.
13. Cat Eye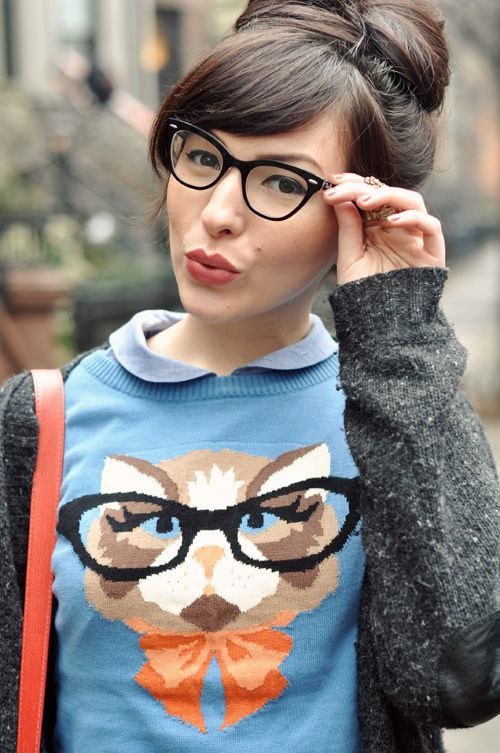 Image Source: lookmatic.com
A lady wearing cat-eyed glasses, wearing a sweater with a cat wearing cat-eyed glasses. The circle of life is complete.
Now that you've seen the wide range of fashion and accessories available for stylish cat ladies, you'll be able to put your fanciest paw forward as you strut down the catwalk!