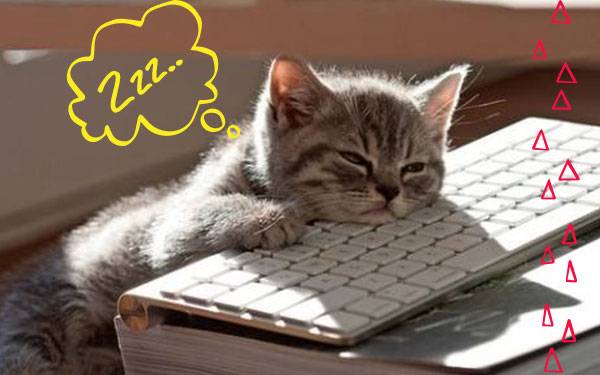 You think your workweek is going by slowly? These cats are so over the daily grind it's not even funny. All they wanna do is clock out and spend the weekend kicking back with some catnip!
Here are 13 felines who, like you, can't wait till Friday night.
1. Snickers, in the art department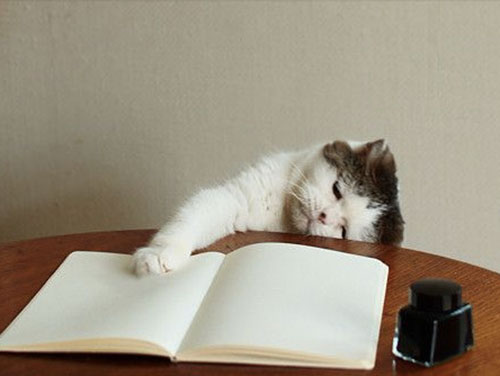 Image Source: blog.livedoor.jp

This little guy couldn't get anything on the page. He's too busy dreaming about Cat-urday.
2. Felix, the intern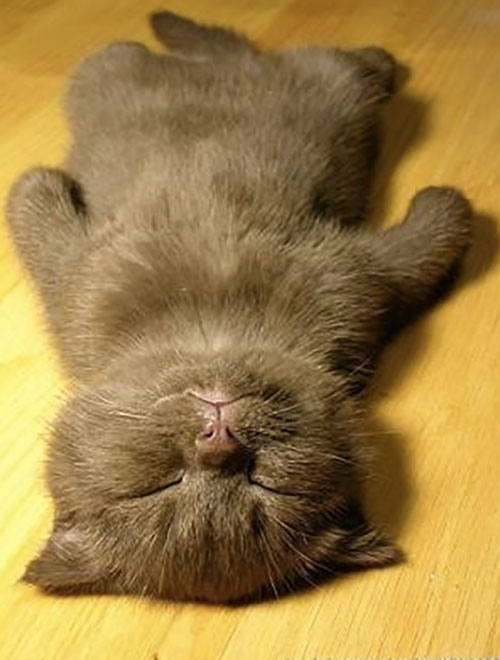 Image Source: artonsun.blogspot.com.tr

If this cat has to go on one more coffee run, ugh… He can't even.
3. Lady, in accounts

Image Source: flytothesky.ru

She's not sleeping… she's doing that new office chair yoga. Seriously.
4. Muffin, from marketing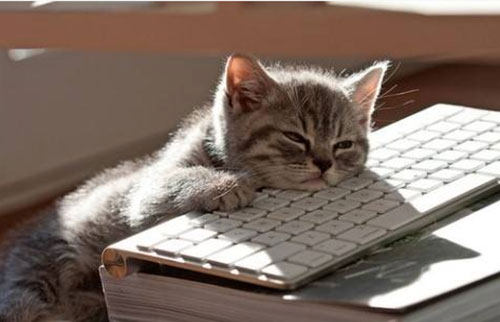 Image Source: Facebook
Muffin is so hung-over from Tuesday night karaoke she doesn't even realize her keyboard is upside down.
5. Wilbur, in finance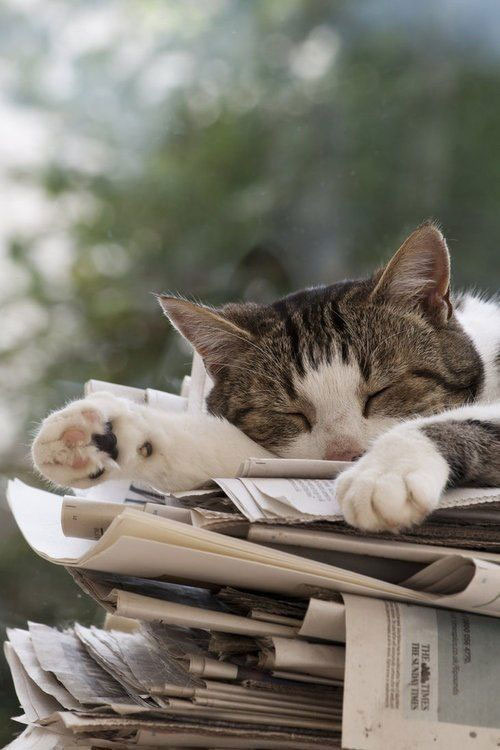 Image Source: Tumblr
Wilbur just discovered that the Dow Jones is down and also that the business section makes a great pillow.
6. Spanky, the file clerk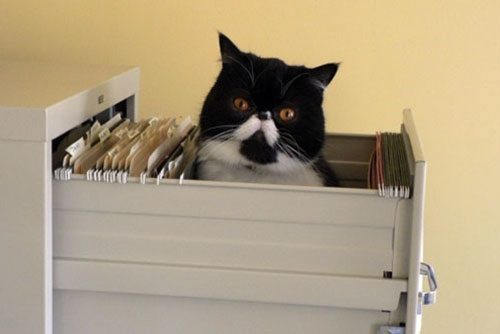 Image Source: Buzzfeed
Spanky just found out that he was supposed to be alphabetizing by last name. Not first. Oy.
7. Cuddles, in PR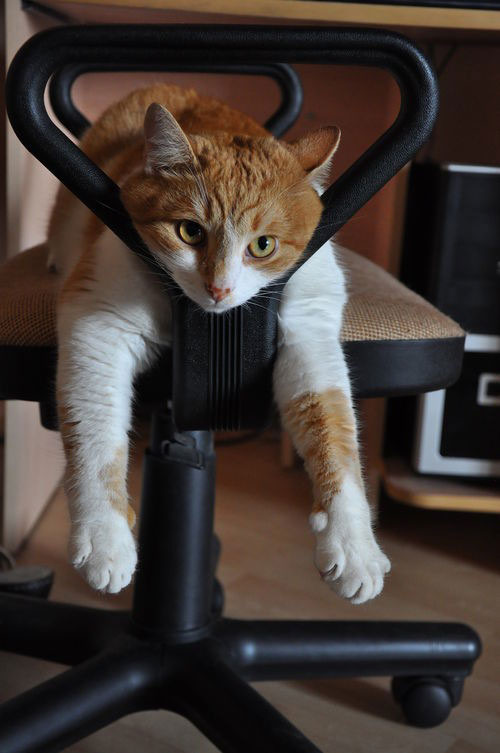 Image Source: imgfave.com

If Cuddles just stays in that position until 5pm, she might not have to submit that paperwork.
8. Bandit, the CEO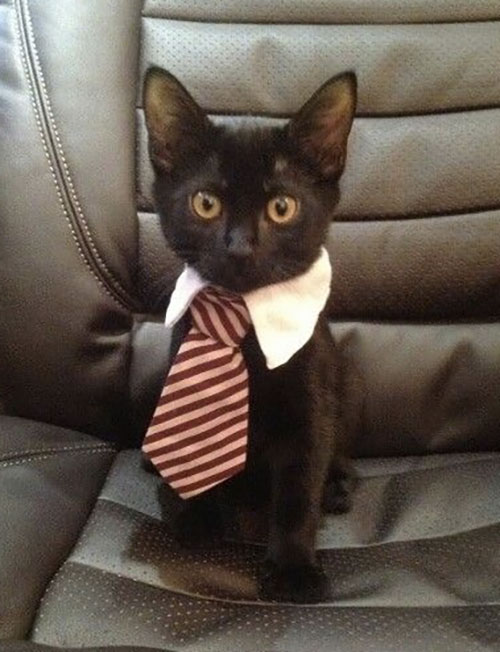 Image Source: Buzzfeed

This guy JUST realized that he's out of clean neckties for the rest of the week.
9. Athena, the temp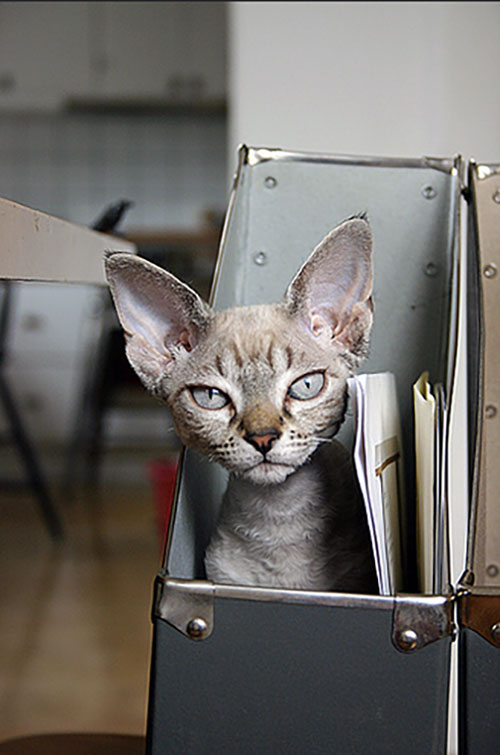 Image Source: Flickr
She's just doing this till her acting career takes off. But in cat years, she's already over 30.
10. Theodora, in creative
Image Source: media-cache-ec0.pinimg.com

It's tough when your office won't even upgrade to the latest technology.
11. Piper, in the research department

Image Source: icmarketingfunnels.com

Five paper cuts in and it's only 11AM. Can't we just upload this stuff to the web?
12. Scooter, the grad student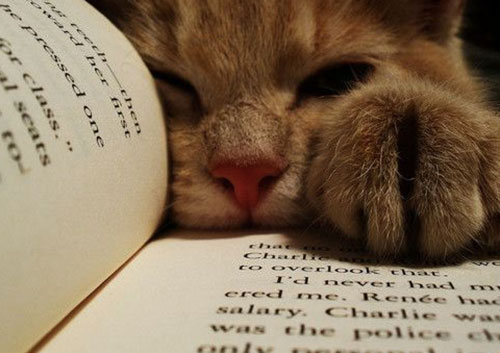 Image Source: charlotteswebblog.co.uk

Scooter is really ready to be done with school and have an office job in the real world.
13. Garfield, in reception

Image Source: etsy.com

This cool guy just wants to unplug, but Cathy at the front desk will not shut her blabbermouth!
Honestly, these kitties have just about had it. Please don't tell them to perk up. Just tell them when it's Friday!!