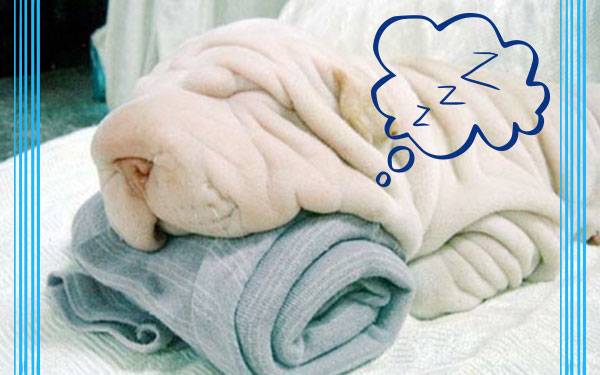 Lots of pets enjoy playing Hide and Go Seek with their owners. Some critters never get tired of looking for their favorite toy or finding their disappearing human. There are some pets, however, that really excel at the whole "hiding" aspect of the game.
Here are 11 pets that are masters of disguise:
1. Leg Lurker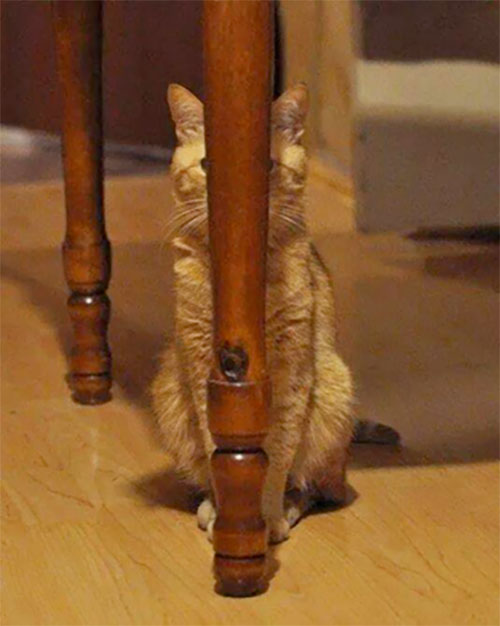 Image Source: funny-cats.co.uk
Here's a little cat burglar in training!
2. Folding time!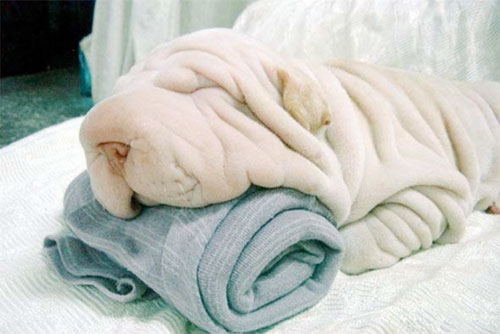 Image Source: thatcute.com
This is one batch of laundry that's too precious to iron!
3. One of these things is not like the others…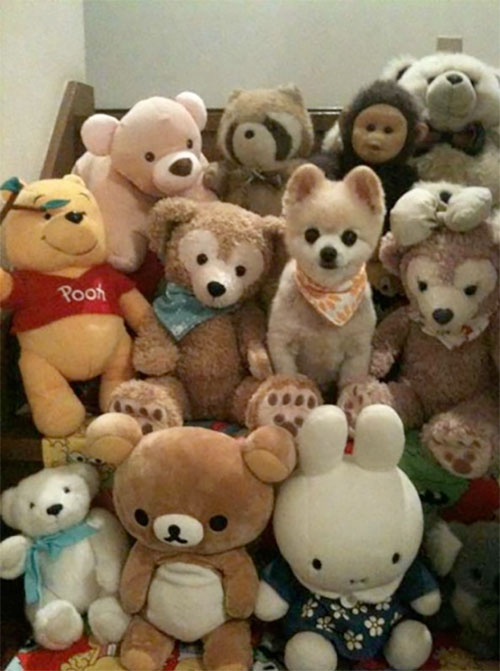 Image Source: thatcute.com
In this pile of big-eyed cuties, we'll give you a clue -- Boo is right near Pooh!
4. See you later, alligator!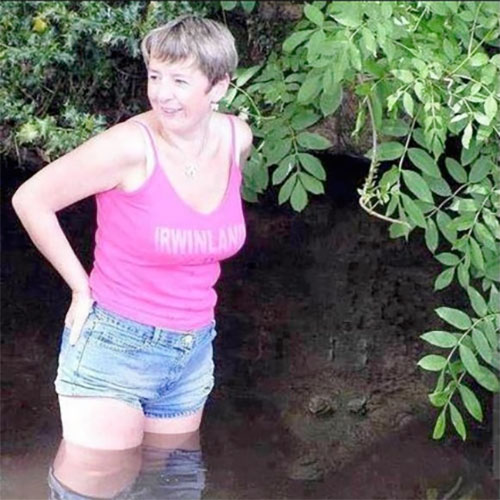 Image Source: klyker.com
From his hiding spot, this hungry guy is about to get first dibs on his favorite meal: pasty lady thigh gumbo.
5. Don't trip on this one…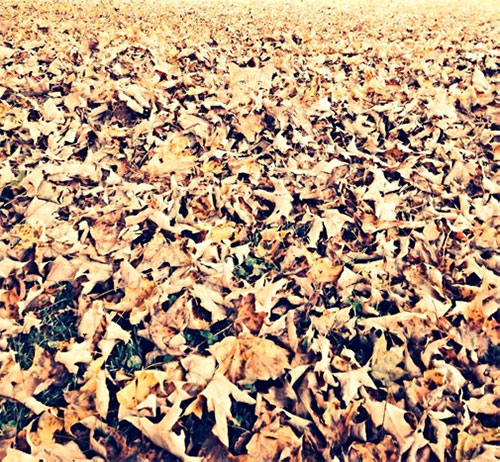 Image Source: reddit.com
Because this kitty's been hiding in those leaves all fall!
6. Up in the clouds you'll see an illusion…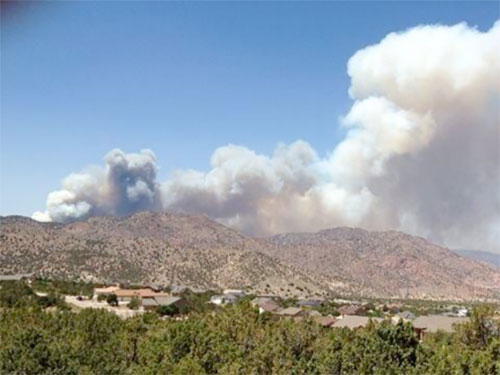 Image Source: knowyourmeme.com
Or is it really an angry Smokey the bear?
7. This critter is a little harder to spot…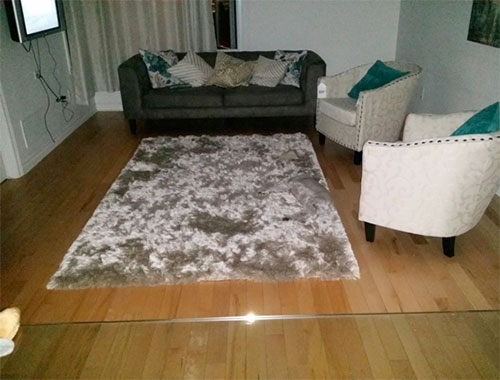 Image Source: reddit.com
Hint: The carpet matches the drapes… and the dog.
8. Merry Catsmas!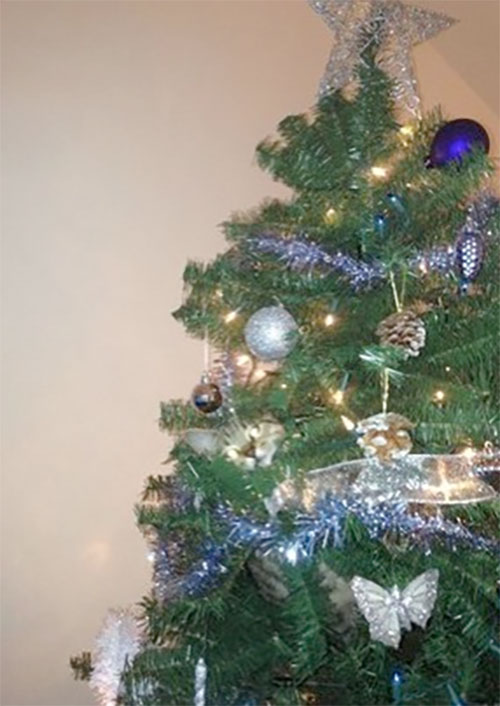 Image Source: guff.com
This cat is really getting into the Christmas spirit by doubling as an ornament!
9. Droolin' and Schoolin'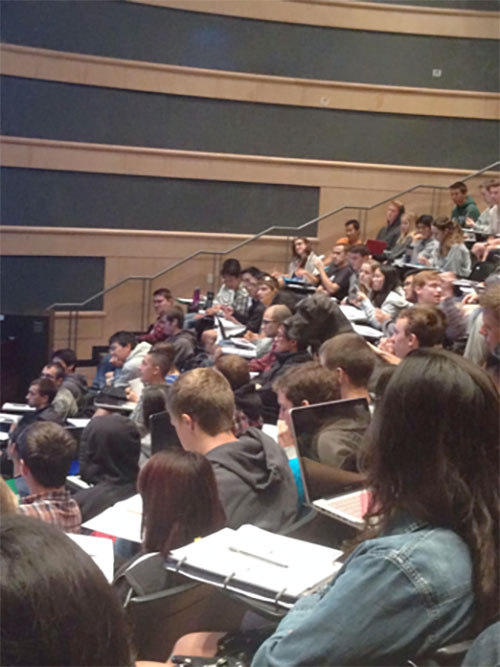 Image Source: reddit.com
Can you find the smartest dog in class? He's already aced obedience school, so we know he's going to pass.
10. Wily Wildcat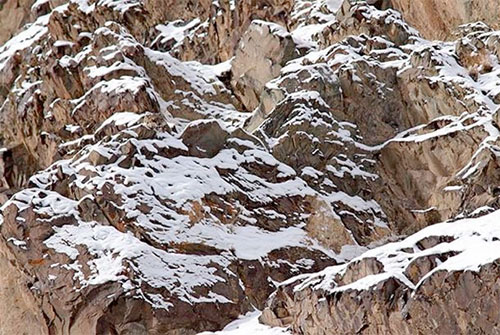 Image Source: mirror.co.uk
You wouldn't want to grab onto to this concealed cat as you climb your way to the top.
11. Can you find a spot of black in all this green?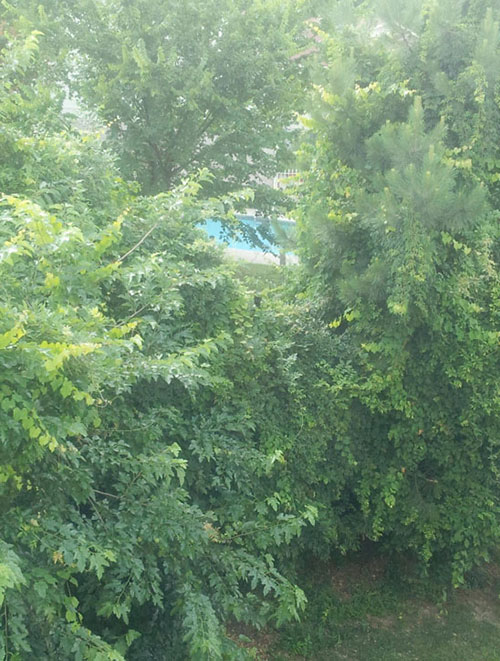 Image Source: reddit.com
That's a little kitty, who doesn't want to be seen!
So how did you do? Where you able to spot all 11 hidden hounds and camouflaged cats? Now that you've seen these masters of disguise, you'll never lose a game of Hide and Go Seek again!