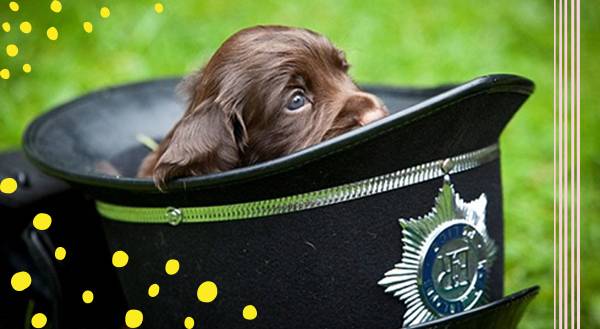 Don't let their cute little faces fool you; these police puppies are serious about learning how to be the top dog on the squad.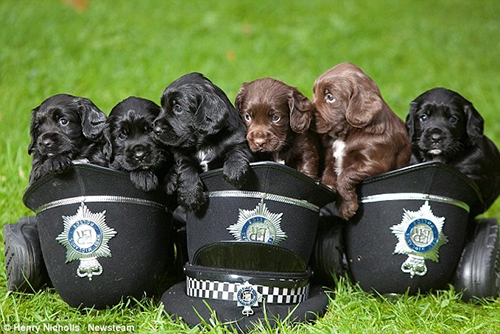 Image Source: UK Daily Mail
Police dogs usually begin training at eighteen months old, where they undergo a 14-week course.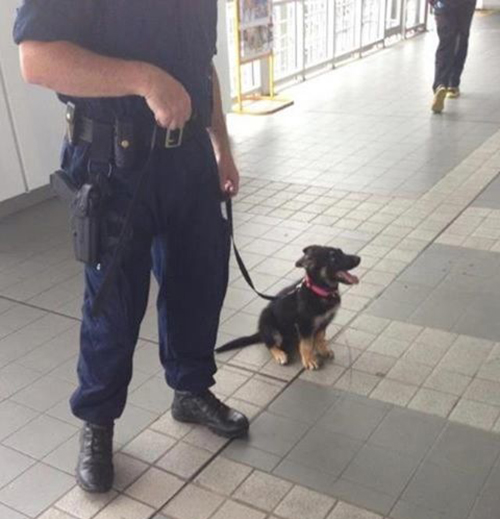 Image Source: Viral Nova
During this time, the dogs are trained to help search for drugs, explosives, crime scene evidence, and missing people. They also learn how to protect their handlers.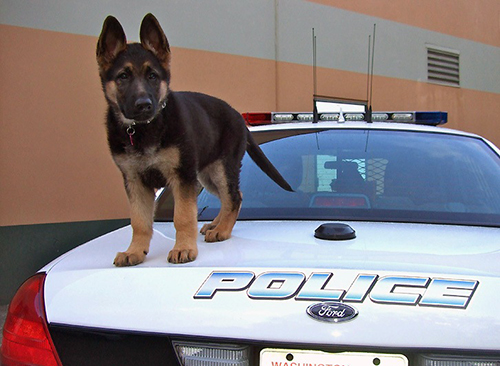 Image Source: Viral Nova
German Shepherds are the most common breed used by law enforcement: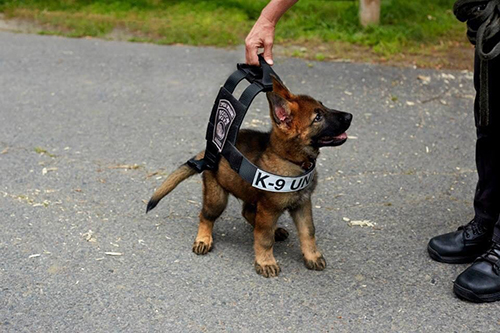 Image Source: Imgur
Although Labrador Retrievers, Beagles, Pit bulls, Bloodhounds, and Doberman Pinchers have been known to join the force too!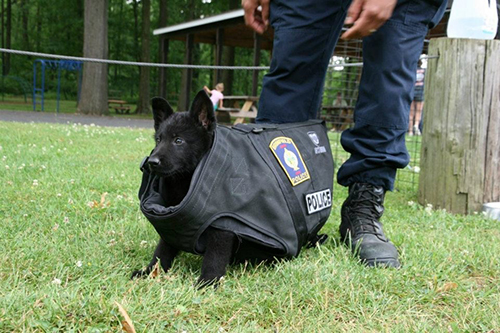 Image Source: Police Cars Tumblr
Dogs have been "taking a bite out of crime" since the Middle Ages, when constables used bloodhounds to track down criminals. The bond between officers and their K-9 counterparts is strong, but they maintain a strictly professional relationship. That means NO belly rubs on the way to the donut shop!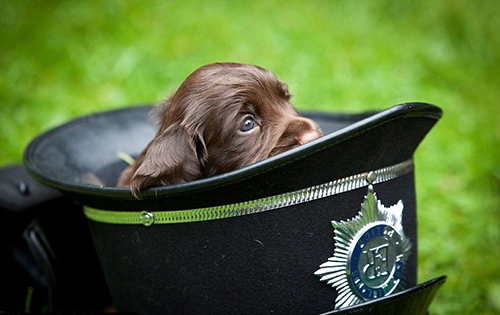 Image Source: UK Daily Mail
In most states, police dogs are considered to be a full-fledged police officer. Some of them even have their own (adorable) badge!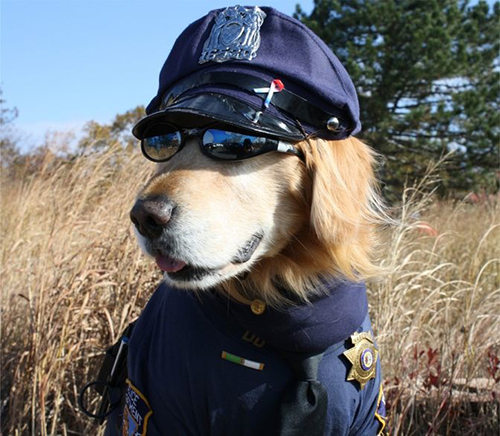 Image Source: Pet's World
As cute as these brave pups are, REMEMBER: unless an officer gives you permission to pet a police dog, you can't pet it.
Unless you'd like THIS to happen to you:
Don't worry; the above video is just a training scenario for the 14-week-old pup. We're sure the "criminal" was heavily padded!
We're so grateful for these incredible dogs and their service.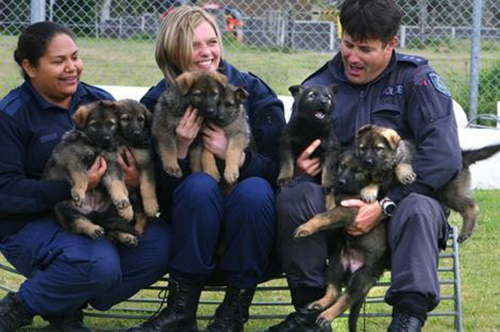 Image Source: SMH