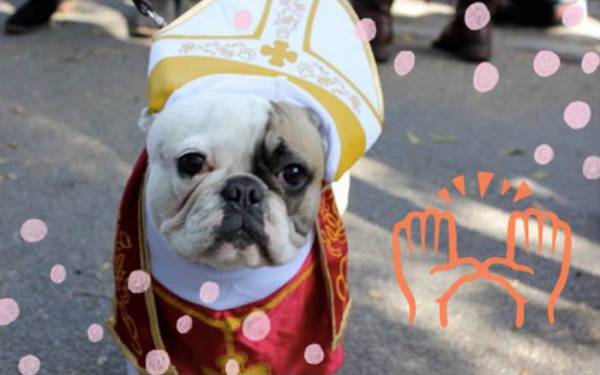 Every minute of every day, with all the naps and belly rubs , dogs are pretty much always having the best time ever. But THESE pups truly had a groundbreaking 2014.
1. Sky, the Wire Fox Terrier
Sky won "Best in Show" at the Westminster Dog Show this year, so that technically makes him the most important dog in the world. His full name is GCH After All Painting the Sky and don't you forget it!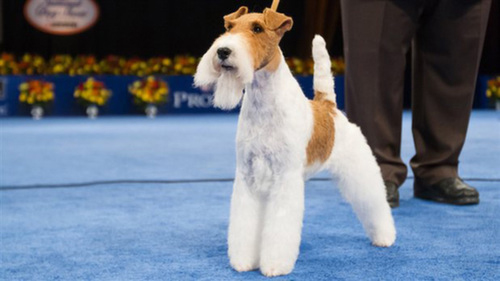 Image source: Hollywood.com
2. Tuna, the most popular dog on Instagram.
Tuna, a Chiweenie, was rescued at a farmer's market in 2010. Since then, Tuna has become the most popular dog on Instagram with 1.1 MILLION followers. With his hug overbite, recessed jawline, and wrinkly neck, Tuna is terrifying. And cute. Terrifyingly cute?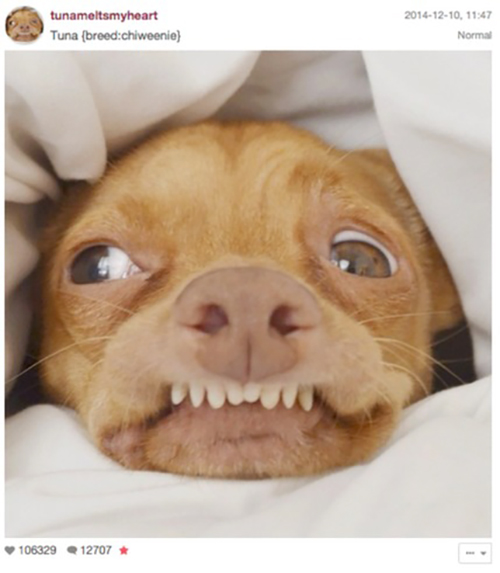 Image source: Instagram
3. Theo and his toddler friend, Beau
Puppy Theo and Toddler Beau made the world swoon when Instagram pics of them napping together went viral. A year later, they're still inseparable!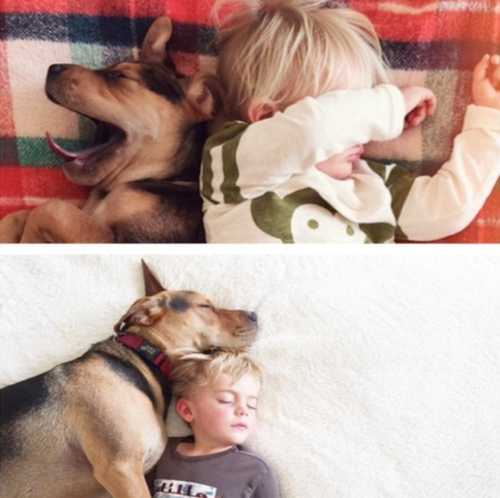 Image source: Instagram
4. Susie, the Hero Dog of the Year
Susie won the American Humane Association's Hero Dog of the Year Award. Sweet Susie has become a remarkable service dog after surviving third degree burns when her owner set her on fire. Susie now helps humans who are also recovering from traumatic events. Susie's new mom, Donna Lawrence, runs "Susie's Hope," an organization devoted to animal abuse awareness.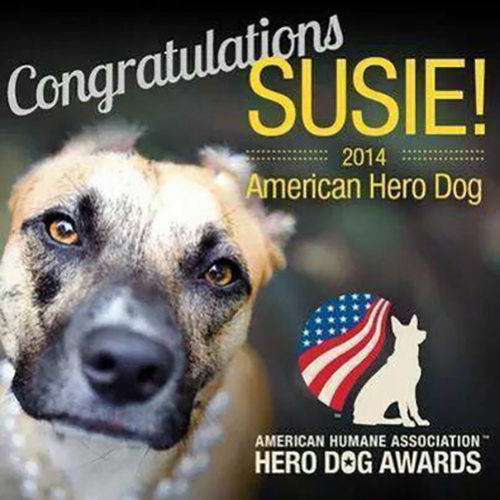 Image source: Facebook
5. Arthur, the Athletic Dog
Arthur was a stray dog who came across a group of Swedish athletes who were competing in a six-day race through the Ecuadorian rainforest. After one athlete gave Arthur a meatball, the dog decided to stick with them. He followed them on a 24-mile jungle hike and a 41-mile kayaking trip down the river. He now lives with them in Sweden.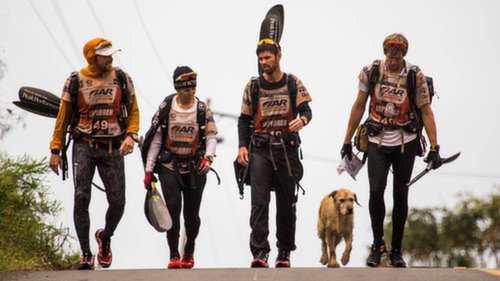 Image source: NPR
6. Derby, the dog with 3D printed legs
Derby, born with deformed legs, was about to be euthanized when 3DSystems stepped in. They printed him blade-like prosthetic legs and now Derby can run with the best of them!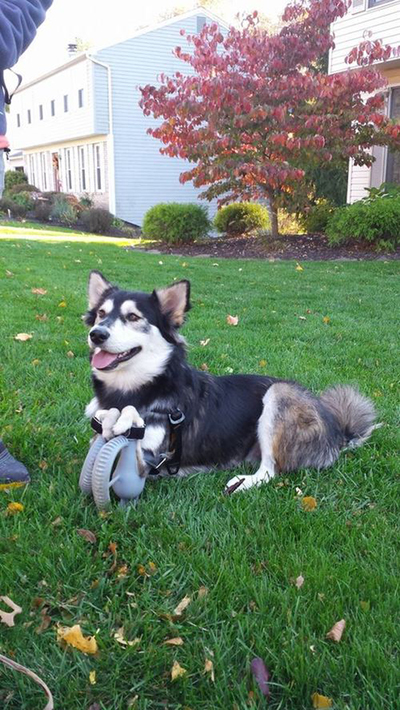 Image source: 3D Print
7. Mr. Amazing, the teacup Pomeranian
Mr. Amazing is stupid cute. He was just purchased for $13,000, so he's probably having a pretty good year. The bad news? He has to live with Paris Hilton.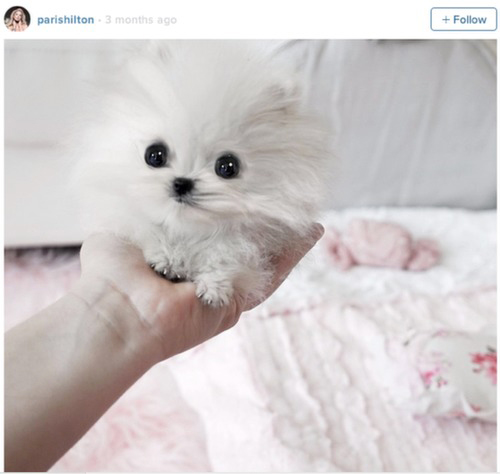 Image source: Instagram
8. Buddy and Boo
This duo might only have half the followers that Tuna, the most popular dog on Instagram, has, but their popularity in the fashion world is unparalleled. They both have their own stuffed animals, and Boo models for Chanel, Celine and Christian Louboutin.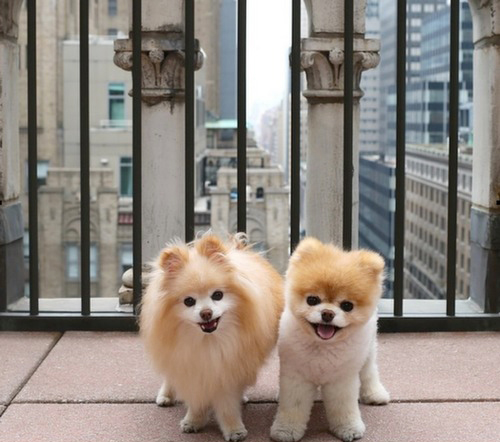 Image source: Instagram
9. Menswear Dog
Menswear Dog is the self-proclaimed "Most Stylish Dog in the World." We're inclined to agree.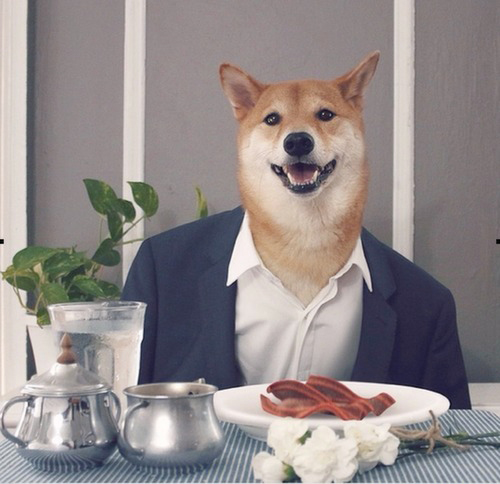 Image source: Instagram
10. The Pope
Pope Francis recently declared that all dogs go to heaven. Tell us something we don't know, Pope. Still the controversial statement is kind of groundbreaking for Catholics, so he earns a spot on our Top Dogs list.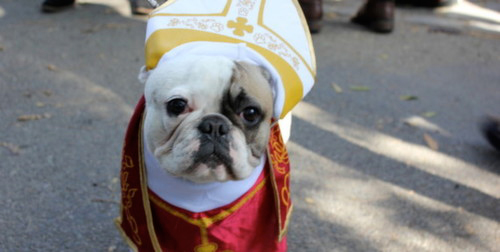 Image source: Please Kill Me