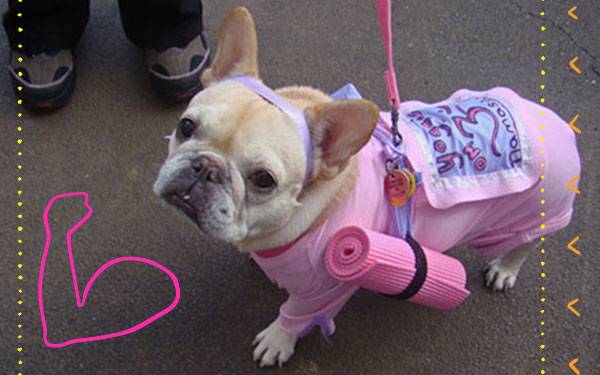 You made that New Year's resolution not that long ago and you've only been to the gym once. But your dog has become a regular at doga (dog yoga) and he's starting to look good.
And he's not the only pooch who's been hitting the gym. We found 11 dogs that are in way better shape than you, puny human.
1. Tracksuit Terrier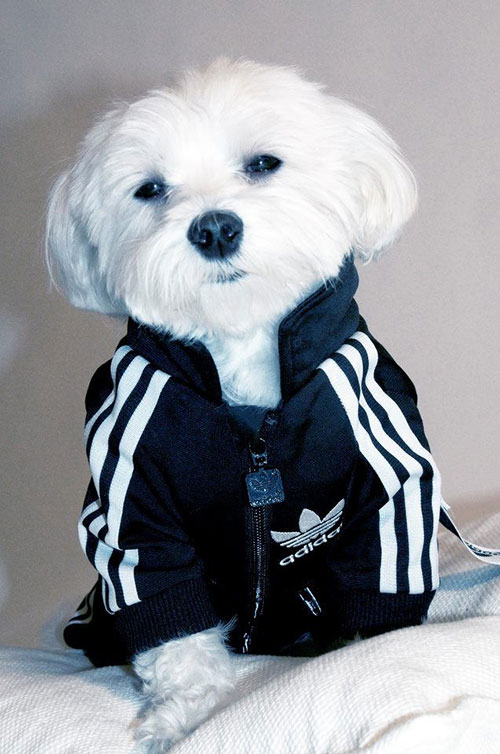 Image Source: tinyurl.com
This tough guy keeps his muscles warm while looking cool.
2. Weight-Lifting Weiner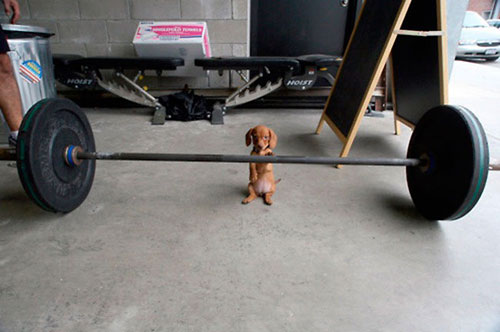 Image Source: barkpost.com
This little guy is ready to PUPPY YOU UP.
3. Dogtown Dog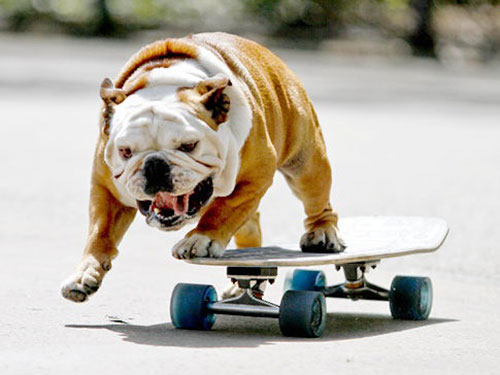 Image Source: worldrecordacademy.com
This bulldog actually holds the world record for being the fastest skateboarding canine.
4. Downward Dog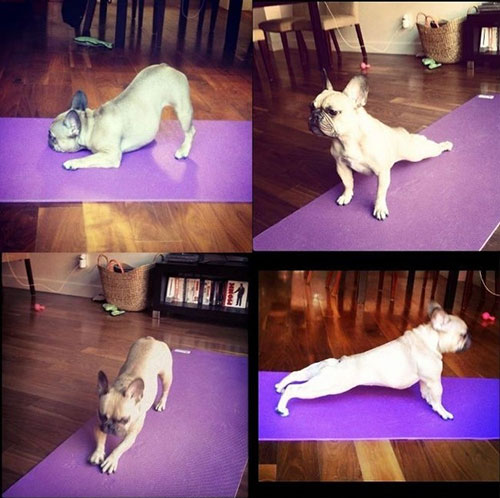 Image Source: buzzfeed.com
This dog is so zen, even a new chew toy couldn't pull him away from the mat.
5. Running Rascals
Image Source: buzzfeed.com
The doggies that run together stay together.
6. Frisbee Freak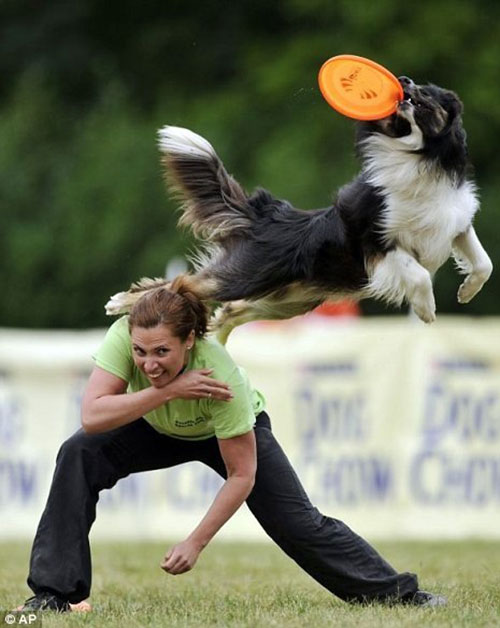 Image Source: dogheirs.com
This dog's dedication to Frisbee-catching is matched only by his dedication to receiving belly rubs.
7. Touchdown!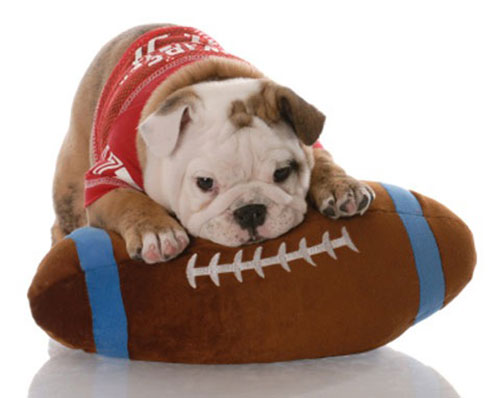 Image Source: sport-kid.net
This poor little buddy is tuckered out from the big game. Maybe he'll win MVP… Most Valuable Puppy?
8. Sweatband and Shades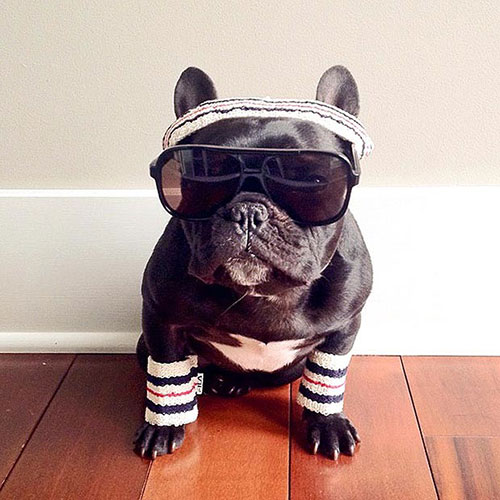 Image Source: socialwatch.co
This Frenchie is ready to sweat in style.
9. Doga Dame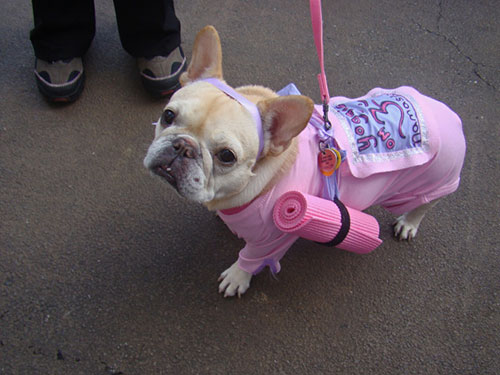 Image Source: barkpost.com
This lithe lady is ready to practice in pink.
10. Yo, Adrian!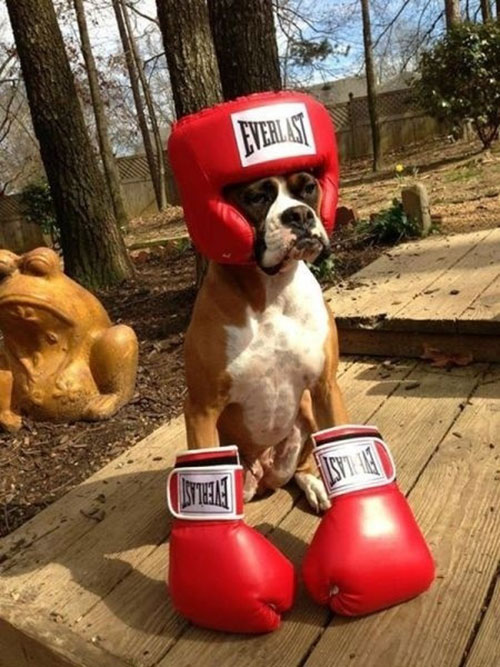 Image Source: barkpost.com
This boxer dog is really living up to his name.
11. Lift and Stretch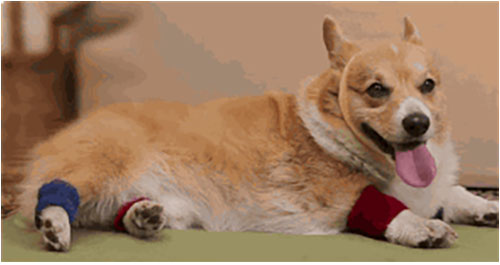 Image Source: barkpost.com
This corgi can't wait to look as good in a leotard as Jane Fonda does.
Hopefully after seeing these gym rats, you'll be inspired to slim down and tone up.
But if you want to spend your afternoon like this: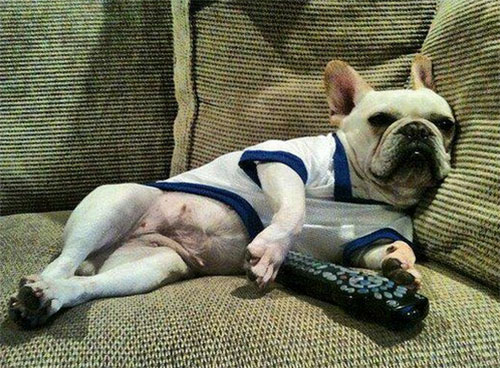 Image Source: guff.com
That's perfectly cool too! You're adorable no matter what.