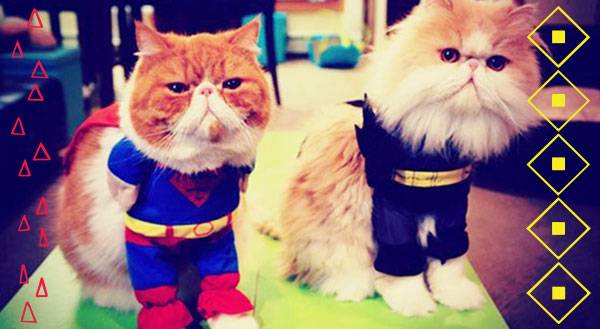 Every year, freaks and geeks from all over the world make a pilgrimage to San Diego. It's a four day celebration of all things comics, movies, TV, and other entertainment, and it's fricking AWESOME.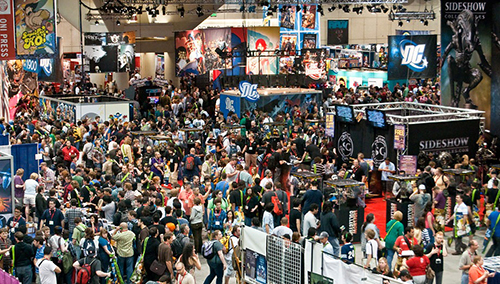 One of the best parts of SDCC? Cosplay.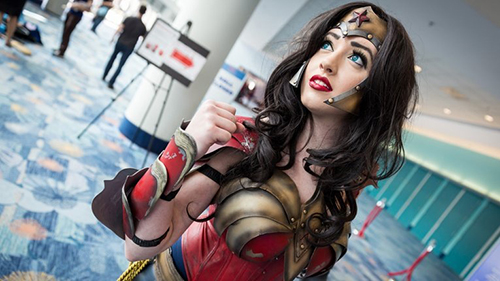 One of the best parts of having a pet? Dressing them up.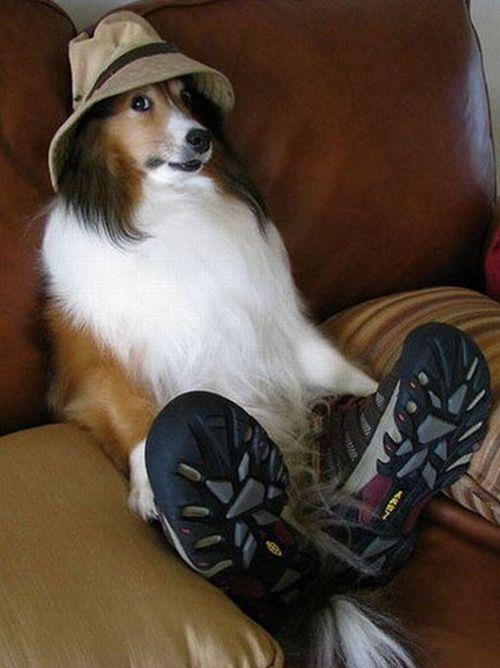 You see where we're going with this. BEHOLD! ANIMALS IN COSPLAY COSTUMES!
1. Doctor Mew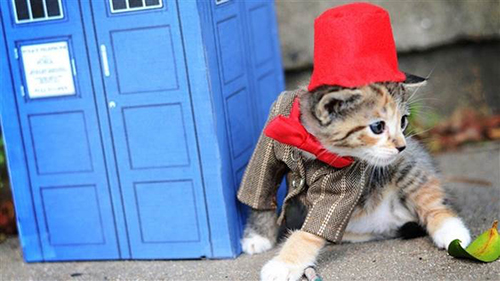 This adorable kitty bears a striking resemblance to the Eleventh Doctor, sporting his signature bow tie and a fez.
2. Nick Fu(r)ry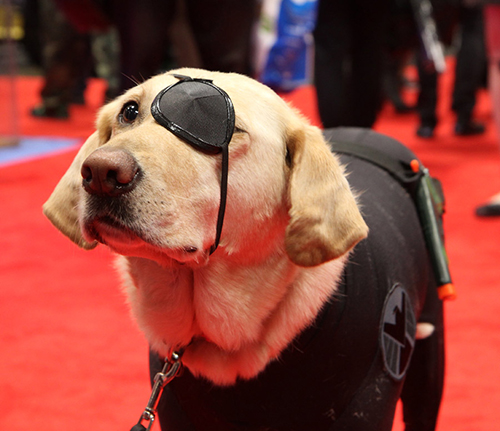 This Nick Fury lookalike/golden retriever is ready to assemble the Avengers!
3. Hairy Potter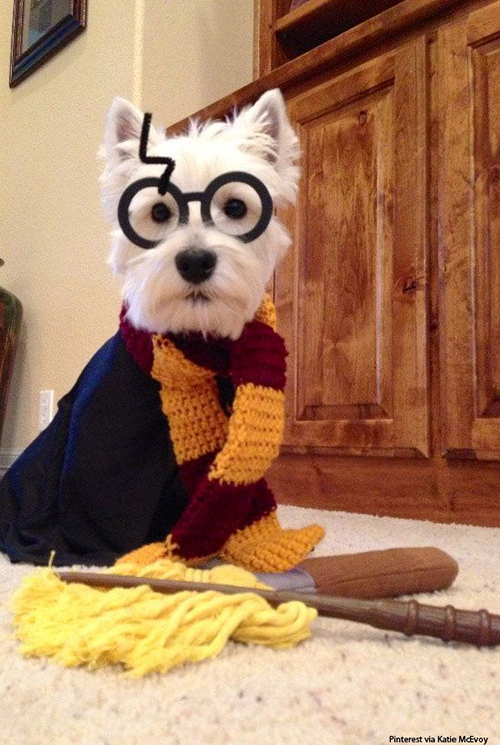 He hails from Gruffindor and is an ace at Quiddich – nobody fetches the Golden Snitch like this good boy!
4. Supercat vs. Catman!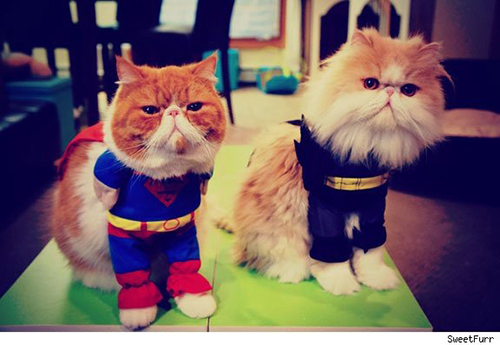 This dynamic duo saves the world from cat-astrophes!
5. Hoo is the Penguin?!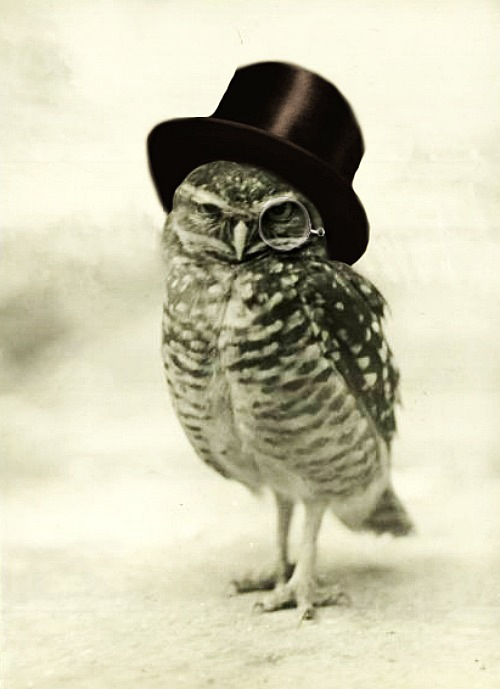 Before you can say ornithology, this evil mastermind has reduced you to a cowering birdbrain.
6. Orange You Glad It's Drogon?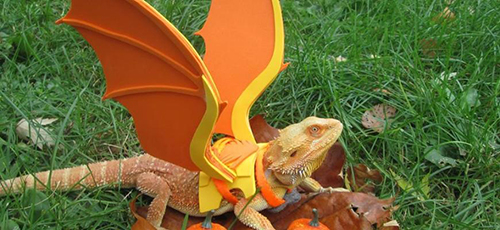 All this bearded dragon is missing is his Khaleesi!
7. Don't forget to ewok the dog!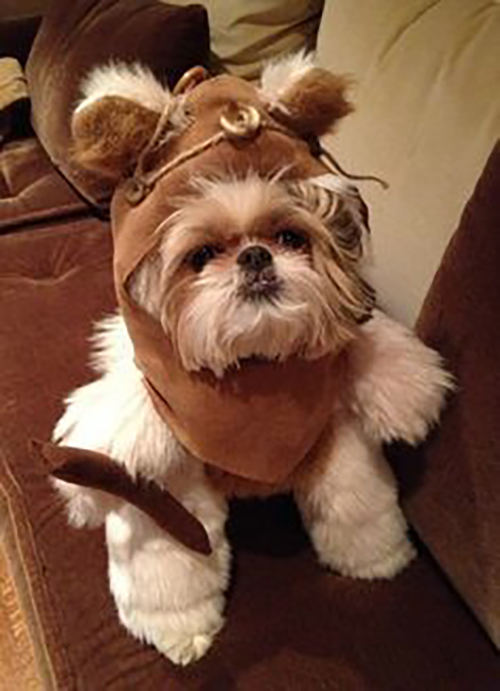 Looks like this little guy is using the Force – of sheer adorableness – to score himself a treat!
8. Hare Ho!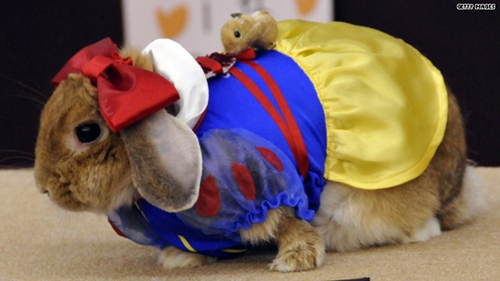 Looks like Prince Charming is hitching a ride on Snow White's back – it's a modern twist on a classic fairy tale.
9. He's a Barkvenger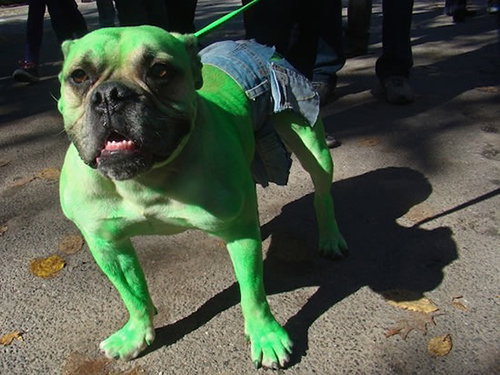 Whatever you do, don't make him angry. You wouldn't like him when he's angry.
10. This cat is no Joker.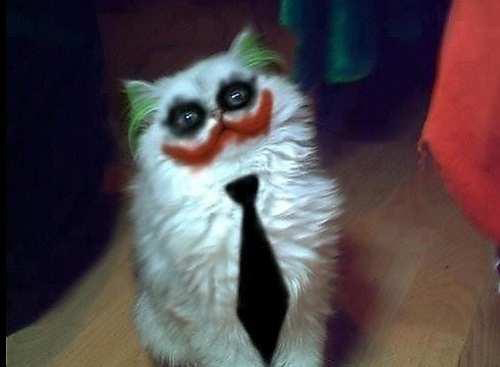 "Wanna know how I got these … whiskers?"
11. Sheriff Woofy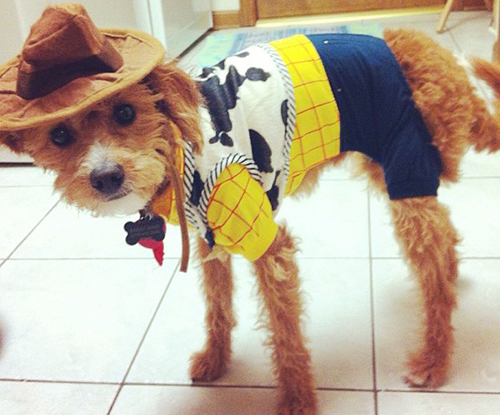 You've got a (man's best) friend in me!
Whether you made it to Comic-Con or not, you've got the perfect cosplay companion right in your own home. So go ahead and geek out – your pet is used to it!
Image Sources:
http://www.theworldisraw.com/wp/wp-content/uploads/2010/07/cc011.jpg
http://cdn6.bigcommerce.com/s-tbiovwa/product_images/uploaded_images/wonder-woman.jpg?t=1431186748
http://media3.s-nbcnews.com/j/streams/2014/May/140529/2D274905968993-today_pets_kittens_drwho_140529_seq5.today-inline-large.jpg
http://www.youdontknowjersey.com/wp-content/uploads/2013/10/IMG_2249.jpg
http://www.radiotimes.com/uploads/images/original/39833.jpg
http://wac.450f.edgecastcdn.net/80450F/comicsalliance.com/files/2012/07/supermanbatmancats-1343775289.jpg
https://41.media.tumblr.com/1b087df2f20f7f1f60b95341c6233755/tumblr_ni22m37l2F1t22lljo1_500.jpg
http://www.raisingbeardeddragons.com/wp-content/uploads/2014/10/FB_10_25_14hallow_dragon-870x400.jpg
https://s-media-cache-ak0.pinimg.com/236x/0b/dd/f5/0bddf5840e5e871e7005b70e25a04551.jpg
http://i2.cdn.turner.com/dr/hln/www/release/sites/default/files/imagecache/textarticle_640/2014/05/26/93064796.jpg
http://dailynewsdig.com/wp-content/uploads/2013/05/15-CUTE-DOGS-DRESSED-AS-SUPERHEROES-8.jpg
http://media.carbonated.tv/118350_story__catpic1.jpg