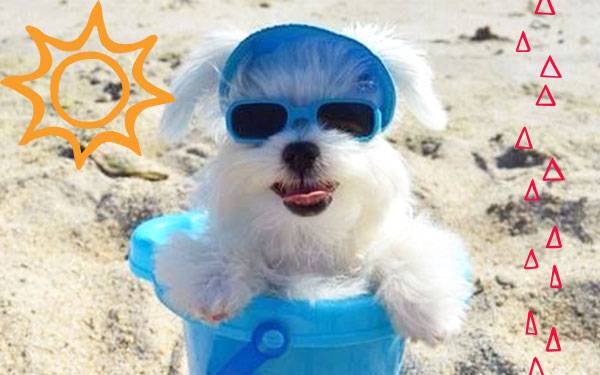 Is winter OVER yet? We feel as if our scarves are strangling us, dragging us further down into a snow covered depression. You know who else is yearning for summer? These animals, who are remembering warmer, sunnier days.
Here are 11 pets who can't wait for the best season of the year.
1. Shady Dog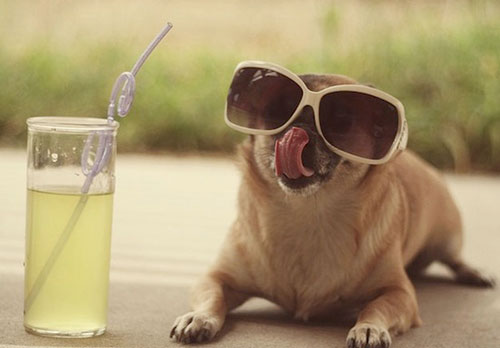 Image Source: cutearoo.com
This thirsty pup is reminiscing about sweet summer days and the time he tried (and failed) to drink out of a crazy straw,
2. Camping Bears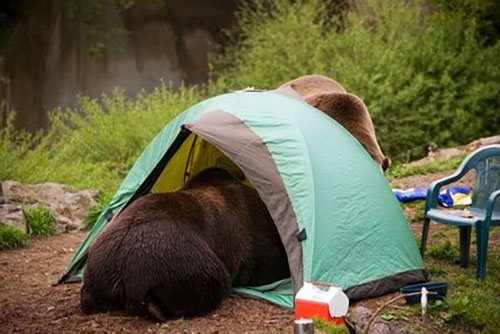 Image Source: letlifebelikemusic.blogspot.com
These bears know that the best part of camping is sleeping in the great outdoors and eating all of the S'mores.
3. Doggy-Paddler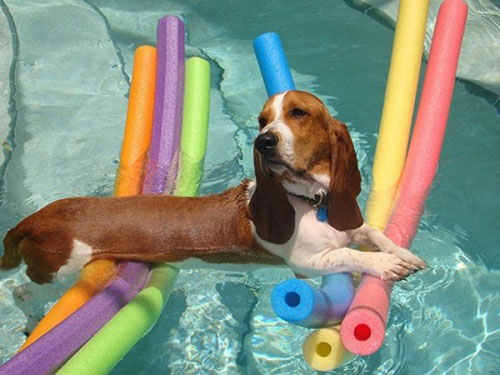 Image Source: collegehumor.com
This cool pup always stays afloat.
4. Tanning Polar Bear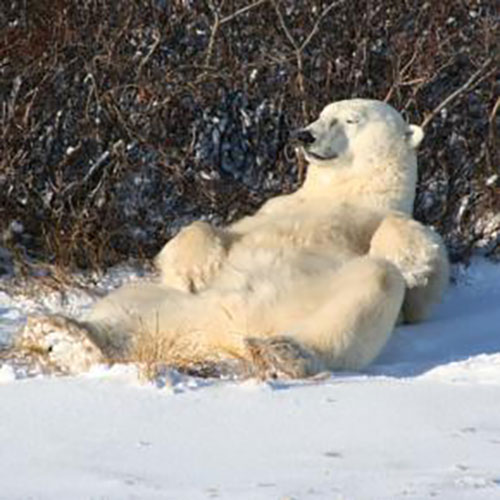 Image Source: pixdaus.com
When you live in the Arctic Tundra, you've got to soak up the sun any chance you get.
5. Cruising Canines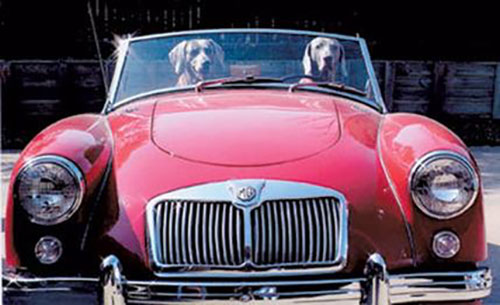 Image Source: caranddriver.com
Let's be real, dogs will jump at the chance to go joy riding in a car, no matter what season it is.
6. Cat-Napping Cat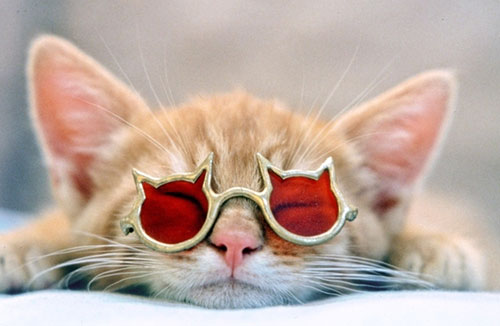 Image Source: seriouslyepicstuff.com
Because there's nothing that beats napping in a sunbeam.
7. Crown Wearing Summer Queen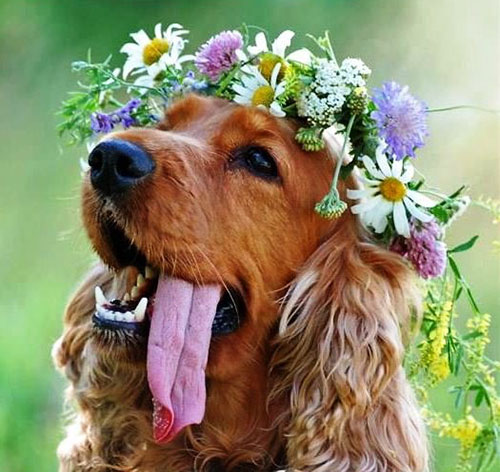 Image Source: weddingpartyapp.com
This dog has been drooling ever since they announced the Coachella line up.
8. Deep Sea Diver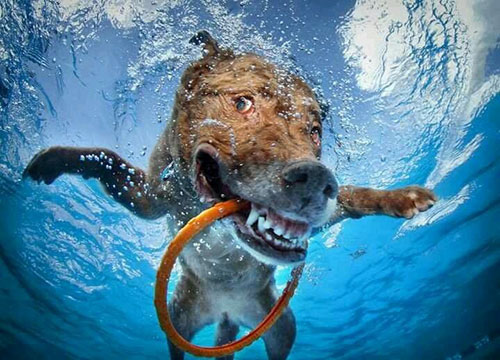 Image Source: wherecoolthingshappen.com
There's no sweeter joy then finally getting your teeth around that ring.
9. SPRINKLER!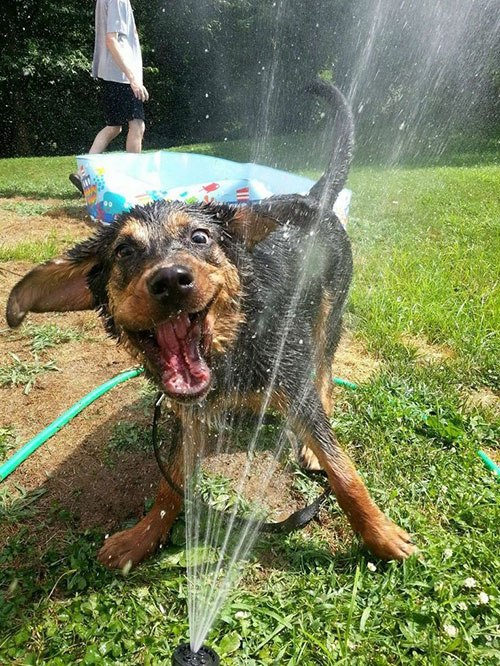 Image Source: pinterest.com
We'd like to see someone get this excited about a snow drift.
10. Ice Cream Lover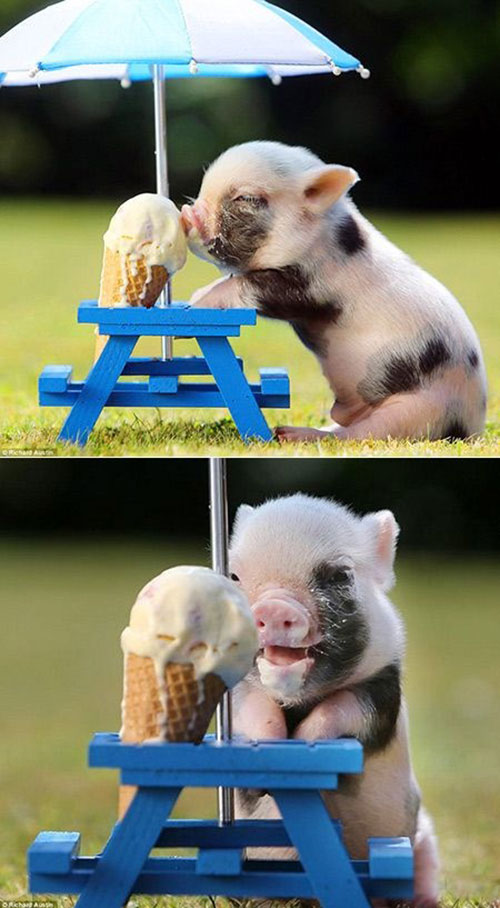 Image Source: techeblog.com
A piglet sipping hot chocolate just isn't as cute.
11. Beachcomber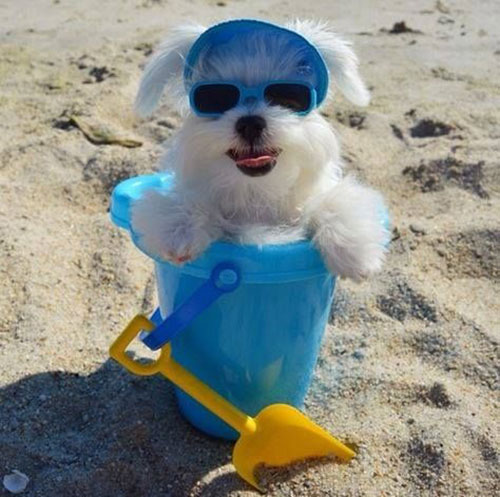 Image Source: pinterest.com
This dog can't handle the thought of shoveling any more snow. Shoveling sand? Now that's an entirely different matter.
We only have six more weeks of winter (no matter what that groundhog says.) Hopefully these images of summer lovin' animals are enough to get you in a warmer and happier state of mind.